Lonely Planet 30% Sale - Now On!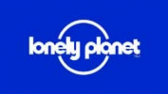 We're delighted to announce that our most popular offer, the 30% Sale, is now on!
For a limited time, there is 30% off all in-stock print guides, ebooks, print+ebook bundles and individual PDF chapters - so please do flag to see some great results.
We have uploaded a leaderboard, MPU and 300x150 banner to the media library for you to use to support the promotion.
Please do spread the love!
The Lonely Planet shop team.