London Zoo - What's Happening at ZSL London Zoo!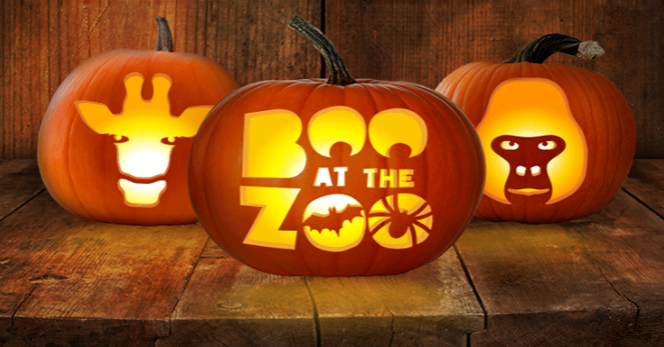 Dear Affiliates,
We just wanted to let you know about some great promotions we currently have running with ZSL London Zoo.
ZSL Membership Discounts
Join online from as little as £58! As if UNLIMITED annual entry to both ZSL London Zoo and ZSL Whipsnade Zoo isn't enough, there are a host of other exclusive membership benefits in return for your generous support, including:
- See your favourite animals whenever you like
- Invitations to exclusive events at ZSL London Zoo and ZSL Whipsnade Zoo
- Make a valuable contribution to our conservation work, helping us protect animals and habitats around the world.
Applying online is quick and secure - becoming a ZSL member has never been easier!
Pay by Direct Debit and get 20% discount
ZSL London Zoo Group booking Discounts
Discount price for groups of ten or more paying visitors:
Receive a 25% discount on ticket prices purchased online in advance and a 15% reduction if you buy at the gate.
Free Entry
Did you know that children under 3 years go free?
More Offers to help your members save!
ZSL London Zoo also offers additional savings for families with our online family offer (2 adults + 2 children or 1 adult + 3 children).
Enter code SAVER in the promotion code box when purchasing tickets. Only available online and not at the gate.
Boo at the Zoo
Code:
http://www.awin1.com/cread.php?awinmid=2887&awinaffid=!!!id!!!&clickref=&p=http%3A%2F%2Fwww.zsl.org%2Fzsl-london-zoo%2Fwhats-on%2Fboo-at-the-zoo
Saturday 24 October 2015 – Sunday 1 November 2015
ZSL London Zoo's Boo at the Zoo returns for another wicked week this Halloween half term, enchanting little monsters with a cauldron of animal activities and talks. From Saturday 24 October to Sunday 1 November 2015, visitors to ZSL London Zoo will be treated to a week of fiendish fun. Guests of all ages will be amazed by arachnids in the Zoo's In with the Spiders exhibit, learning how they use their venom to snare their prey and unravelling the mysteries of their web-spinning talents, while coming face-to-face with breath-taking golden orb spiders in Europe's only walk-through spider exhibit. The spook-tacular events don't stop there – kids can join spider talks in The Widow's Lair, or get creative with arts and crafts including bat mask making in the Bat Cave. . There's also the chance to create eerie enrichment by preparing fruit for the bearded pigs to bob for or carve out pumpkins for £3 at the pumpkin patch. In the Grimm Curiosity Shop, spooky spell storytime will entrance young visitors as they help to concoct outlandish animal potions, spellbinding talks in the Owl Emporium will demonstrate owls' seemingly supernatural powers including silent soaring and impressive head swivelling.
The Halloween week will run from Saturday 24 October to Sunday 1 November with Boo at the Zoo activities taking place between 11am – 4pm.
Most activities are included in the ZSL London Zoo standard admission price
Annual weigh-in
Code:
http://www.awin1.com/cread.php?awinmid=2887&awinaffid=!!!id!!!&clickref=&p=http%3A%2F%2Fwww.zsl.org%2Fzsl-london-zoo%2Fnews%2Fa-weighty-issue
Ten-week old penguin chicks and 80-year-old tortoises are just some of the huge variety of animals that have had their vital statistics recorded at ZSL London Zoo's 2015 annual weigh-in.
With more than 17,000 animals, the mammoth task is carried out on a regular basis by zookeepers, as a way of keeping track of every animal's health and wellbeing.
Each measurement is then recorded into the Zoological Information Management System (ZIMS), a database shared with zoos all around the world, helping zookeepers to compare important information on thousands of endangered species.
The annual weigh-in is an opportunity for zookeepers at ZSL London Zoo to make sure the information they've recorded is up-to-date and accurate.
With different behaviours, personalities and traits to take into consideration, zookeepers use ingenious tactics to entice the animals in their care to stand up and be measured; getting penguins to walk over scales as they line up for their morning feed and training tortoises to clamber onto scales hidden in their grassy paddock.
As well as a key gauge of the animals' general well-being, keepers can also use regular weight checks and waist measurements to identify pregnant animals, many of which are endangered species that are part of the Zoo's international conservation breeding programmes
Say hello to new Komodo dragon Ganas
Code:
http://www.awin1.com/cread.php?awinmid=2887&awinaffid=!!!id!!!&clickref=&p=http%3A%2F%2Fwww.zsl.org%2Fzsl-london-zoo%2Fnews%2Fhere-be-dragons
Razor-edged teeth, long sharp claws, scaly skin and a huge muscular tail make ZSL London Zoo's newest arrival an enthralling sight to behold. Ganas, a seven-year-old male Komodo dragon (Varanus komodoensis) has moved to the UK from Randers Zoo in Denmark to take up residence at ZSL London Zoo's 'Land of the Giants' exhibit. Native to Indonesia's Lesser Sunda Islands, and named after the island of 'Komodo', the dragons, which are the largest and heaviest lizards in the world, have survived on Earth for millions of years but are now classified as 'Endangered' due to competition with humans for their habitat. Able to eat up to 80 percent of their body weight in one feed, Komodo dragons will target a variety of animals, from pigs to huge water buffalo, and rely on camouflage to patiently wait for the perfect moment to ambush their prey. Zookeepers at ZSL London Zoo will replicate the wild eating patterns of a Komodo dragon when it comes to feeding Ganas, hiding food around his enclosure, and encouraging him to use his keen sense of smell to sniff it out. With a name meaning 'fierce' in Bahasa Indonesian, Ganas' keepers are getting to know the personality of the giant monitor lizard, and they have already seen a positive response to his new training sessions. Deputy team leader of ZSL's herpetology team Iri Gill said: "Ganas is a really exciting new arrival here at ZSL London Zoo and we're really enjoying getting to know his character. "He's really eager to get going when it's time for his training and enrichment here at the Zoo, which involves rewarding him with his favourite snacks when he responds to a target – we use a coloured ball on the end of a stick. "This means that if we ever need to move Ganas to a different area of his enclosure, weigh him, or give him a health-check, he will happily walk to where he needs to be or get on to the scales himself as he knows there's a treat waiting for him at the end." Already more than five and a half feet (1.75metres) long, and weighing 29kg, Ganas could eventually grow to ten feet long and weigh more than 136kg (300lbs).
Visitors to ZSL London Zoo can see Ganas the dragon at 'Land of the Giants', which is also home to giant Galapagos tortoises and Professor Wu, the Chinese giant salamander.
Best Regards
ZSL Affiliate Team