---
More Lines Added In the 50% Off Clearance at Chemist Direct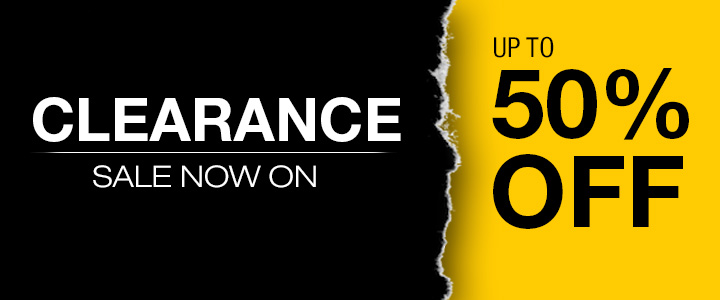 The Clearance Sale is now on! Get prepared for your new Arrival with 50% off Mother & Baby. Or save extra pennies when shopping for your Holiday with up to 50% off Travel. Shop now, many more catergories all with up to 50% off at Chemist Direct.
XLS-Medical Fat Binder Direct Sachets has been clinically proven to help you lose up to 3x more weight than dieting and exercise alone. This 10-day trial pack comes in a delicious berry flavoured powder.
Was £24.29
Now £18.36


Nuk Learner bottle with soft spout, for an easy switch to independent drinking.
Was £3.99
Now £1.00


L'Oreal Elvive Nutri Gloss Crystal Conditioner: Hair lost its sparkle? Don't hide it or put it up in a ponytail.
Was £3.25
Now £2.60


Naturally antibacterial mouthwash made with Organic Coconut Oil. Perfect for all ages.
Was £5.99
Now £1.00


Lemsip Max Cold & Flu Capsules provides relief of colds and flu including aches and pains, nasal congestion and lowering of temperature.
Was £2.29
Now £1.84

Tixylix Toddler Syrup 150ml works effectively to help treat your chilld's dry and tickly coughs.
Was £3.22
Now £2.69


Nivea Sun Lotion Protect & Moisture SPF15 combines Nivea's protection and hydration expertise into a cooling spray that provides immediate sun protection and immediate hydration.
Was £11.56
Now £8.09


Piz Buin Wet Skin Transparent Sun Spray SPF30 cuts directly through water and absorbs instantly into your skin giving you complete sun protection. It is designed with a hydrating formula that protects your skin from drying out.
Was £8.99
Now £7.99


Adaptil spray has reassuring properties that provides comfort to dogs under stressful situations such as loud noise and long journeys. It can be used for puppies as well as adult dogs.
Was £18.42
Now £12.89


Pro Plan Adult Original is made with high quality chicken and highly digestible rice as the main ingredients, and no added colourants and no preservatives.
Was £35.98
Now £25.18