Limited Time Only! Two New Offers Available at Chemist Direct
Chemist Direct Affiliate Newsletter
---
Limited Time Only! Two New Offers Available at Chemist Direct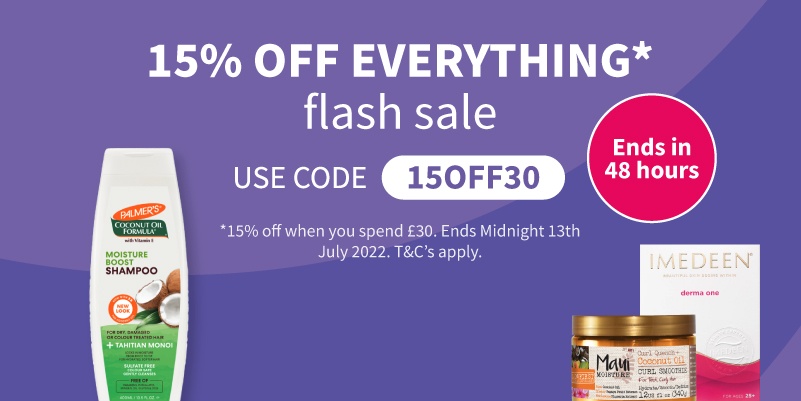 Limited Time Only! Two New Offers Available at Chemist Direct.
The Delivery Pass - Now Just £7.99 - When you use code - DELIVERY at Checkout.
Just add to basket (like you would a product), and the delivery discount will automatically be added at the checkout.
or
Get 15% off Everything | When You Spend £30 - by using code - 15OFF30 at Checkout.
T&C's apply.
Offers expire - Midnight 13-07-2022.
Click here to find out more.
Refresh Ophthalmic refreshes and lubricates tired, irritated, and dry eyes.
Our Price £42.07

Clinitas Soothe is a natural, preservative-free eye drop in easy to use single containers. It has a uniquely high concentration of sodium hyaluronate, which along with its optimised molecular weight ensures prolonged relief from dry eyes.
Our Price £38.48

Hypromellose 0.3% Eye Drops - For Dry Eyes are also known as 'artificial tears'and are used in the eye to relieve dryness and irritation caused by a reduced flow of tears.
Our Price £19.89

Rehydrating and protecting double action relief, which cools soothes and refreshes dry eyes fast.
Our Price £15.99

NeilMed Sinugator Cordless Pulsating Nasal Wash with 30 Premixed Sachets provides you with an effective solution to nasal allergies and congestion.
Our Price £26.99

Pirinase Hayfever Nasal Spray is a non-drowsy treatment to treat the symptoms of hayfever and other airborne allergies.
Our Price £19.18

Neilmed NasaMist All In One Saline Spray is a special formula designed with a nasal moisturizer and saline rinse to provide all in one nasal care.
Our Price £12.99

Becodefence Plus Alllergy Defence 140 Sprays provides rapid and effective allergy defence against hayfever symptoms.
Our Price £11.99

Body from L-tryptophan, which is found in dietary proteins and is used to make seratonin, an important substance for normal nerve and brain function.
Our Price £12.99

Kalms DayTablets are a traditional herbal remedy containing a blend of pure plant ingredients that can bring welcome relief from worry and irritability often caused by the stresses and strains of modern living.
Our Price £8.25