Light My Life: 10% OFF LED Bulbs and FREE Delivery!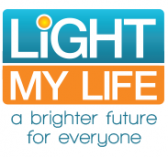 Hi Affiliates
Light My Life are doing a fantastic Spring offer for a 1 month period till 20th April where there is 10% of all LED bulbs on site.
There is no code needed here, just make sure users are aware of this offer and prices are reflected on site already! This new programme is offering 10% CPA for every sale made, and with an Average Order Value of £60.00, the rewards could be great.
And if this wasn't enough, there is FREE next Day UK delivery! So your customers will receive 10% off AND Free next day delivery to anywhere in the UK!
Full creatives of this Spring offer are now available, so get promoting and make the most of this Spring offer!
Thanks Affiliates, and happy promoting!
If you have any questions, or can offer any additional exposure, please contact Emma on Emma.Dey@ROEye.com