Lego Star Wars Calendar for only £25!
Good afternoon,
Just another quick update from us this week, we've just reduced the Lego Star Wars Calendar to £25, which is currently the best price on the market!
A great gift for Lego fans young and old, and a great gift for Star Wars fans. Who wants chocolate for breakfast when the alternative is an exclusive piece of Star Wars Lego each day in the build-up (see what we did there) to Christmas!
£25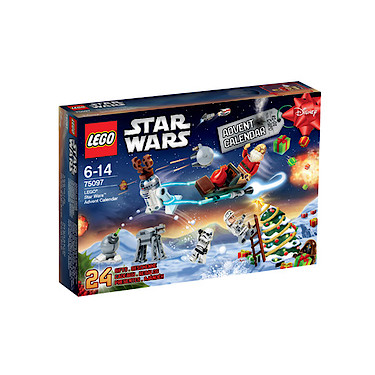 Finally, keep your eyes peeled on Monday as we'll have another Star Wars related promotion to tell you about!
Have a great weekend,
The Entertainer Team