Phoenix Fitness Launch Announcement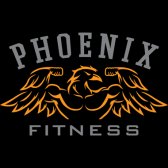 January is the start of a big year for us and we have kicked off January with a massive advertising campaign NEW YEAR NEW YOU which is all about transformations and getting people involved in fitness.
Though Jan we are running an online discount YOU25 giving 25% off any sales so it's a good time to send traffic with a high chance of converting and earning commission.
We also have massive discount on Supplements and Proteins 40-50% so they are great value.
As I mentioned we are keen to make this work so if there is anything you need or any ideas you have for promotion just ask we will do our best.  Please note due to us give 15% commission to you on sales it's hard to offer extra discounts if you want a discount code it will be possible but it won't be massive again just ask.  We have had a number of people asking about paid advertising and TBH with the amount of commission we are giving we are not willing to paid advertising costs at this point, it maybe something we look at down the line with high converting affiliates.
Feel free to get at me glyn@phoenix-fitness.com