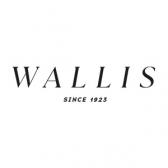 Hi Affiliates,
Please see below for the latest offers running at Wallis!
Starting tomorrow, Wednesday 31st October…
1) Up to 30% Off All Petites
2) Get ready to party - Up to 30% Off Selected Dresses
3) Wrap up for less – Up to 30% Off Selected Knitwear
4) 20% Off Selected Jeans, Trousers and Skirts
A number of new banners to help promote these offers are now available! To find them in Darwin, hover over Links & Tools and click Banners & Links.
Examples:
250x250:

234x60:

468x60:

Please note these offers are live from Wednesday 31st October!
Any questions, please get in touch at: wallis@affiliatewindow.com
Kind regards,
The Wallis Affiliate Team
wallis@affiliatewindow.com