Latest Offers at HOME-X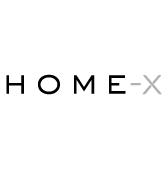 HOME-X Affiliate Newsletter
---
Latest Offers at HOME-X
HOME-X have a range of offers running: from dining under £30, free snacks & wine with selected experiences & date night experiences for an exclusive price! Click here to shop!
Dine for under £30 with a variety of options including: Smoky Bone Marrow Burger, Ox Cheek & Bacon Pie and Baked Code with Chorizo & Pepper.
Free wine & snack with this rich, island flavours defined by the rugged, windswept Hebridean landscape including mussels, black pudding terrine, smoked salmon and a cheese course.
Our Price £75.00
Free wine & snack with this authentic aromatic dishes that evoke the bustling street food markets of Bangkok including Hot & Sour soup, Penang Chicken & Coconut Curry and Coconut Rice Pudding
Our Price £55.00
Our bestselling Chateau-X menu is back! Whether you are looking to treat your other half, your parents, have an overdue mate date, or just know a good deal when you see one - this is exactly what you deserve!
Our Price £45.00