---
Latest Film & TV Socks Available At Sock Shop
Come check out the latest Film & TV Sock range available at Sock Shop.
Click here to find out more.
A simply Marvel-ous way to get your man to change socks regularly, each of the four pairs or single of socks in our SockShop Marvel Comics mixed pack or single packs of socks feature classic artwork from the comics themselves, with full colour, detailed woven images of the likes of Avengers past and present, including The Hulk, Spider-Man, Iron Man and Wolverine.
From £3.99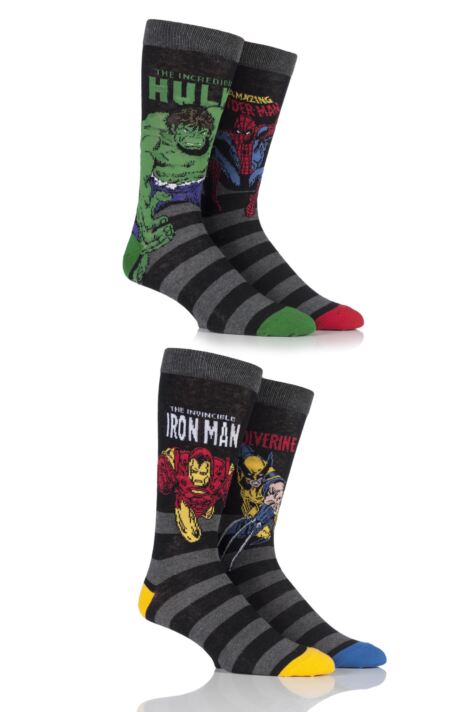 Socks that are set for stun, beam down this triple pack of our men's SockShop Star Trek Uniforms Cotton Socks, certified Trekkie-friendly in Starfleet Command (gold) Science (blue) and Engineering/Security (red) colours, with matching insignia. Although these are 'classic' Trek colours, the socks have a unique angled division at the ankle that hints at the Next Generation shirt designs.
Now £6.99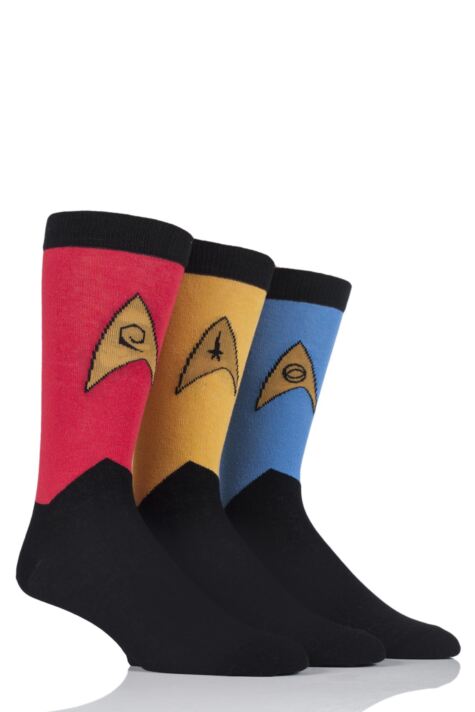 If you're a Star Wars fan, we're pretty sure that we don't need to use the Force to convince you that THESE are the socks you've been looking for! A fabulous value pack of five pairs of cotton rich socks, you need these SockShop Disney Star Wars Heroes Yoda, Chewbacca, C-3P0, R2-D2 and Han Solo Socks! Every pair of soft, cosy Rebel-sympathising socks has been woven with large, detailed characters, along with stripes and contrast colour blocks around the toes. Wear these socks you must!!
Now £12.99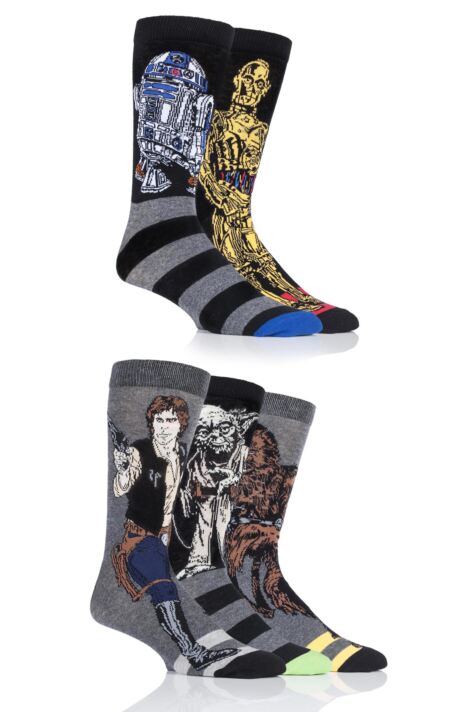 Put a bit of magic in your day and wear a pair of almost-supernaturally soft ladies Harry Potter House Badges Socks. With this four-pack or one-pack of styles, you can conjure up memories of the Harry Potter series and support any of the four houses in Hogwarts School of Witchcraft and Wizardry, Gryffindor, Slytherin, Ravenclaw or Hufflepuff. These fabulous Harry Potter House Badges Socks have great house colours, fully woven badges and quality cotton rich construction. Only a muggle would wear anything else! Men's versions also available.
Now £8.99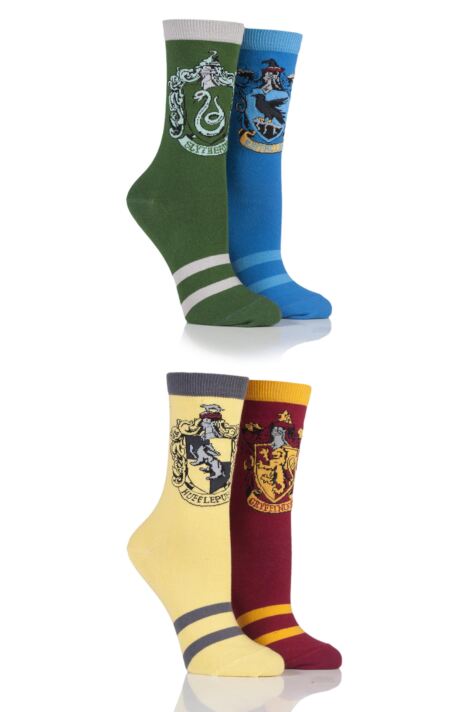 Is there a special, mild mannered man in your life who is your own hero in disguise? A youthful hero with powers to charm you at a glance? If so, show him that he's your own superman with these inventive SockShop Superman Cape Socks! The socks feature superman's instantly recognisable outfit – including his red cape at the calf.
Now £5.99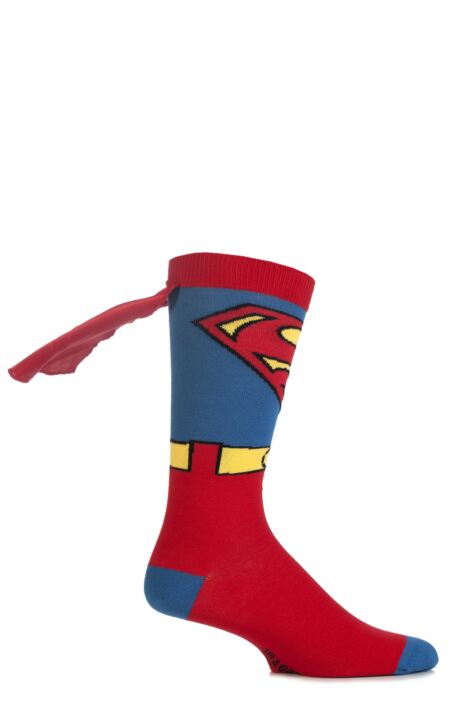 A simple Awesome mix of four character designs on a range of colour legs, make some space in your sock collection for our Marvel-lous SockShop Guardians of the Galaxy Groot, Rocket, Star-Lord and Drax Cotton Socks.
These men's socks have Guardian shield-shape motifs with each character portrait and name, topped off by sports stripe-style cuffs. These cotton rich blend socks are great quality and would make an out-of-this-world gift for any Marvel movies or comics fans.
Now £8.99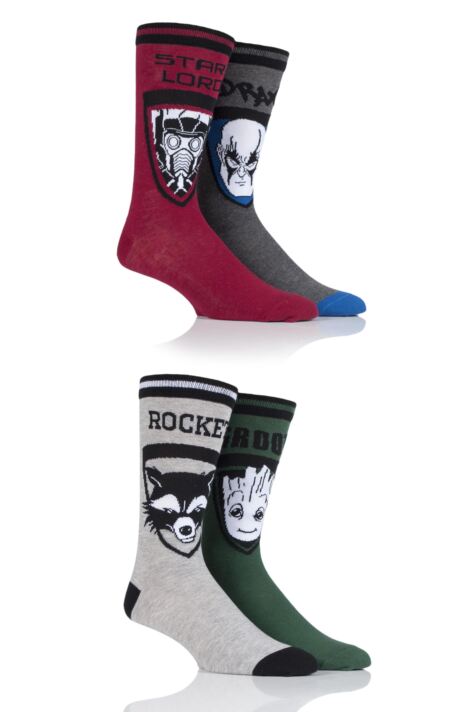 When an important game of quidditch might be called at any moment, you need to be prepared. With this pack of four pairs of Harry Potter House Badges Socks, whatever your allegiance, you'll be ready to fly into action! Sadly, there is no magical Sorting Hat included in this pack of quality cotton rich men's socks to determine your house, so you will have to choose which pair you wear depending on your daily needs – so are you a brave Gryffindor, cunning Slytherin, clever Ravenclaw, or a hard-working Hufflepuff today? Also available in ladies, and in big foot sizes.
Now £9.99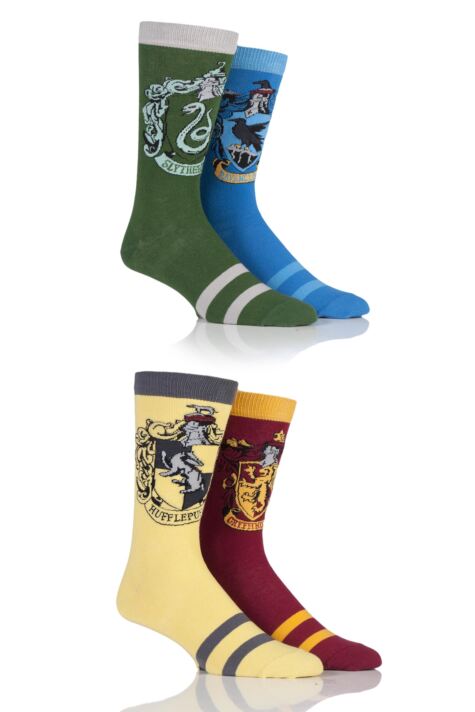 Just in time for the big new movie, and for all DC Comics fans, here's our equally blockbuster-sized pack of five pairs of illustrated SockShop Justice League Aquaman, Flash, Superman, Batman and Wonder Woman Socks!
These comfortable, cotton rich blend socks feature the classic comic book versions of each world famous character in large, full colour woven motifs, on half calf length legs with black and charcoal backgrounds and with character-corresponding colour toes. Only to be worn by heroes - super villains need not apply!
Now £12.99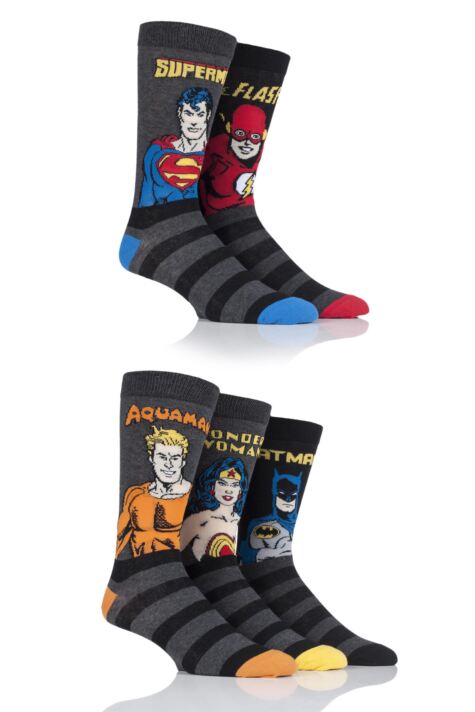 Despite being around in comics since the early 1960s, until very recently, Thor and Loki were better known to students of mythology than the general public, but now that they are both leads in the Marvel movies, these Norse gods have captured everyone's imagination.
Our SockShop Marvel Thor and Loki Cotton Socks take classic comic images of the two characters and use them in a triple pack of colourful, cotton rich quality everyday socks. Socks fit for the gods themselves!
Now £6.99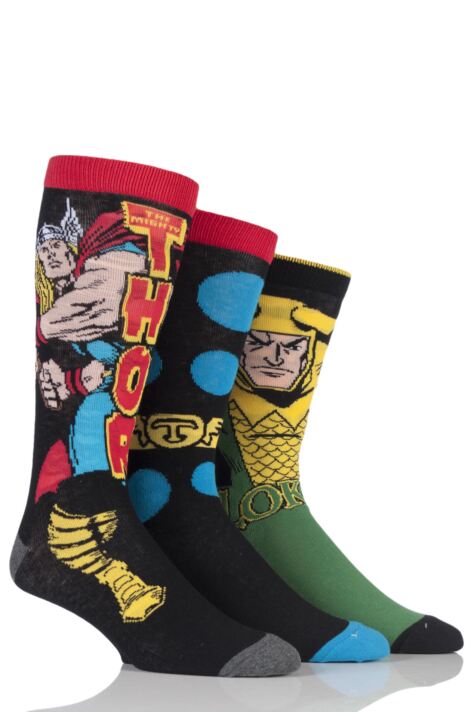 The shield-slinging patriotic personification of all things USA, Captain America is one of the leading lights of marvel Comics and their movie franchises. So for fans of the WW2 living legend, these Men's 3 Pair SockShop Marvel Captain America Mix Cotton Socks will be a must-buy!
Colourful in fully woven cotton rich yarn, the stripe-footed socks show two classic Captain America portraits drawn directly from Marvel comics, and the triple pack is completed by an all-over shield design. Each pair is finished with contrasting toes, heel and tops. Kids' sizes are also available in this set of sock designs.
Now £6.99