---
Latest Arrivals Available at Sock Shop
Check out the Latest Arrivals available at Sock Shop.
Click here to find out more.
According to Norwegian underwear experts Comfyballs, British men need more Wood in their pants... Comfyballs Wood Modal Boxer Shorts that is! Using Austrian Lenzing Modal fabric (made from beech wood fibre) for unparalleled comfort, Comfyballs say these are their softest model, but also the most dense and thick of the fabrics they use. That dense feel is highly breathable though, part of the benefit of the modal/combed cotton yarn blend.
Now £29.99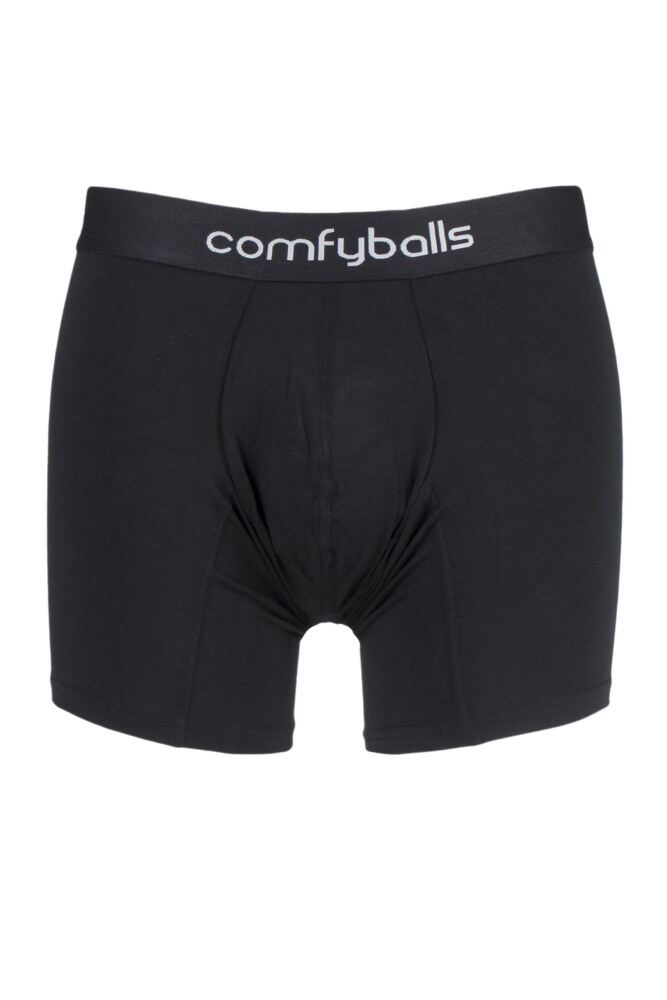 A fun, fashionable brand with serious intentions for your frontage, Norway's Comfyballs are on a mission to be good to your bits! Comfyballs Longer Leg Cotton Boxer Shorts are super soft, comfortable classic stretch jersey boxers with a unique PackageFront technology design to prevent the chafing and overheating of every man's favourite body parts. They do this with a combination of specially shaped panels and elastic stitching that cradles the balls, lifting them up and away from the thighs, keeping them cooler and chafe-free.
Now £27.99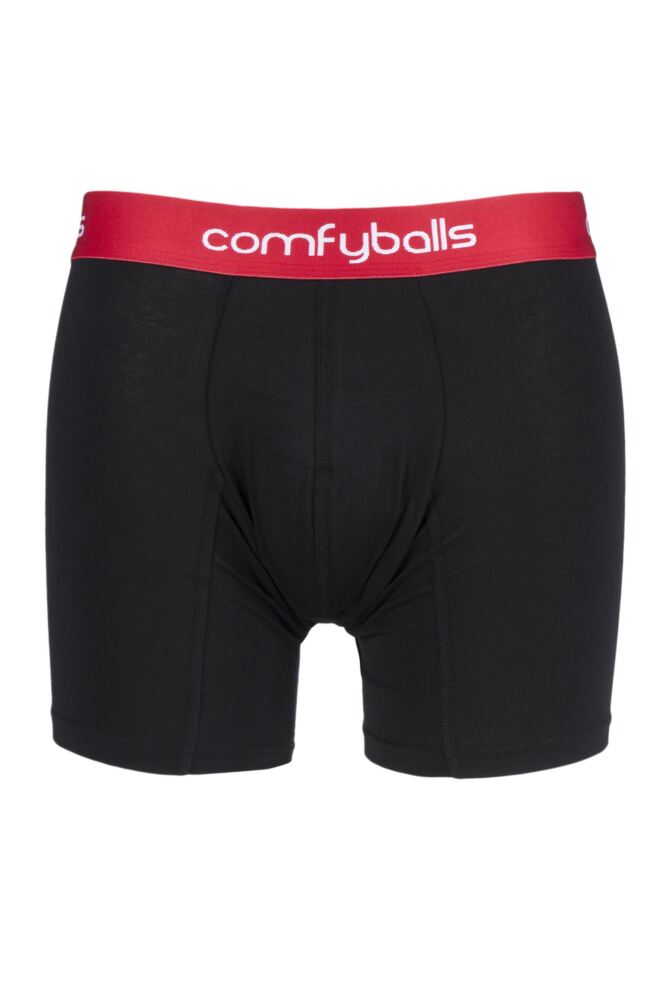 Designed and field-tested to be your secret weapon in the mission to stay fit and flexible, these men's Base 33 Grip Crew Socks enhance performance with non-slip hex grip soles, making them the perfect fit for keep fit, yoga, Pilates, and martial arts. No sliding, no slipping, no shoes and no distraction - just you and your steady feet.
Now £10.99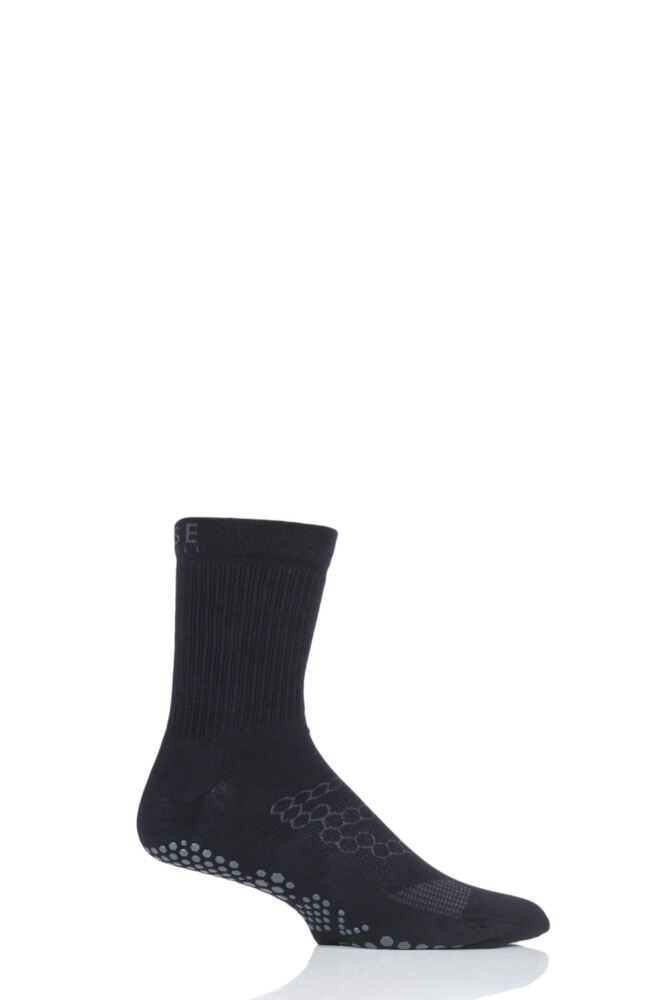 Feel the love, feel the softness of these Moustard Love Is In The Air Balloon Gift Boxed Cotton Socks – an exclusively designed pack containing two pairs of combed cotton rich socks, a ladies pink and glitter pair and a men's blue pair, both with the same hot air balloon design.
Now £29.99
Love can make you feel like you're floating, so drift away on clouds of cotton softness with a pair of Moustard Love Is In The Air Balloon Cotton Socks, decorated with heart-shaped hot air balloons. The 'men's' style is in shades of blue, while the 'ladies'' is in pink, but with added glamour from a shot of silver glitter added to the yarn mix.
Now £9.99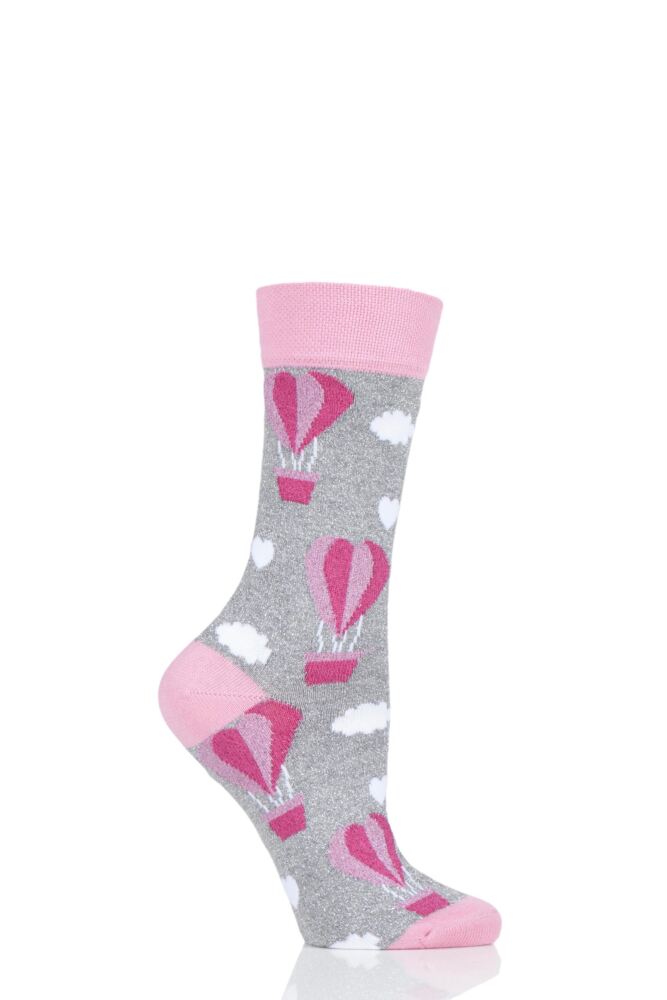 Housed in an attractive pack with fish-themed graphics, the Moustard Sea Life Collection Gift Boxed Cotton Socks collection is focused on oceanic creatures and environments that deserve our attention and protection.
Now £29.99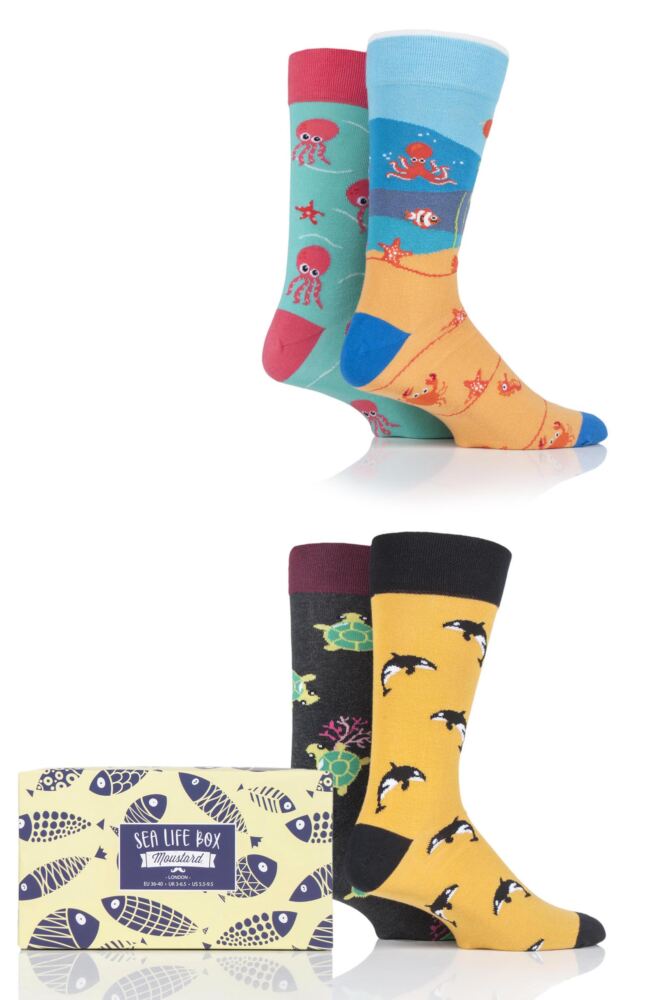 Popping out of the background's grey darkness in lime and emerald, the turtles on these Moustard Sea Life Collection Sea Turtle Cotton Socks form an eye-pleasing design, with hints of pink coral and contrast burgundy heels and toes added. The sad fact though, is that once sea turtles numbered in the millions, due to man, now only a fraction remain.
Now £9.99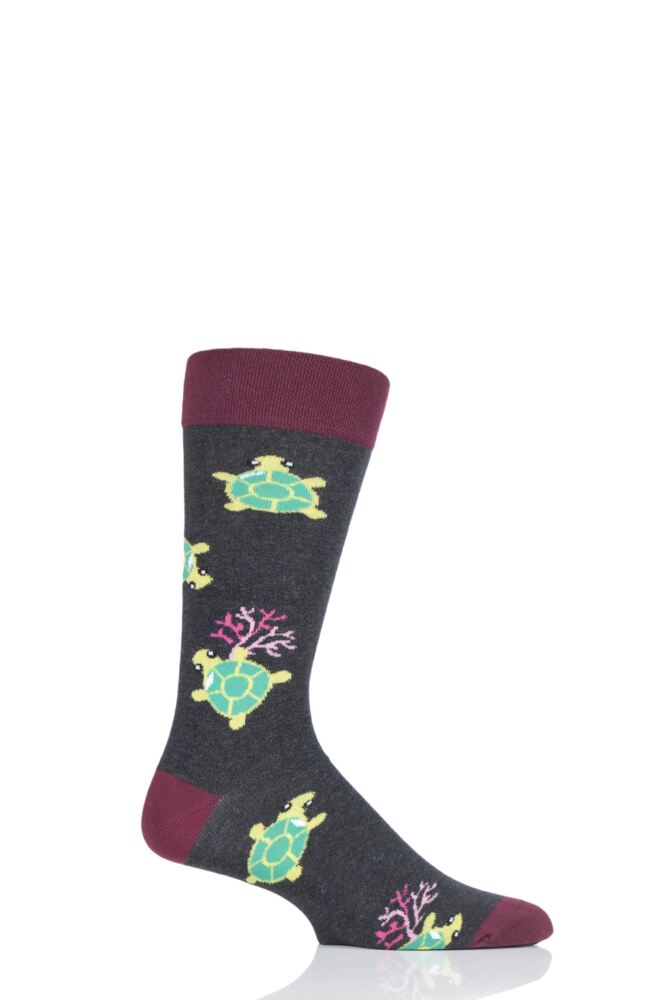 In a clever design that takes you from the surface of the deep blue sea to the sandy orange seabed, these Moustard Sea Life Collection Coral Life Cotton Socks teem with marine life of all kinds, much like the reefs themselves, covering less than 1% of the entire ocean but filled with almost 25% of each of the thousands of known species that call it home!
Now £9.99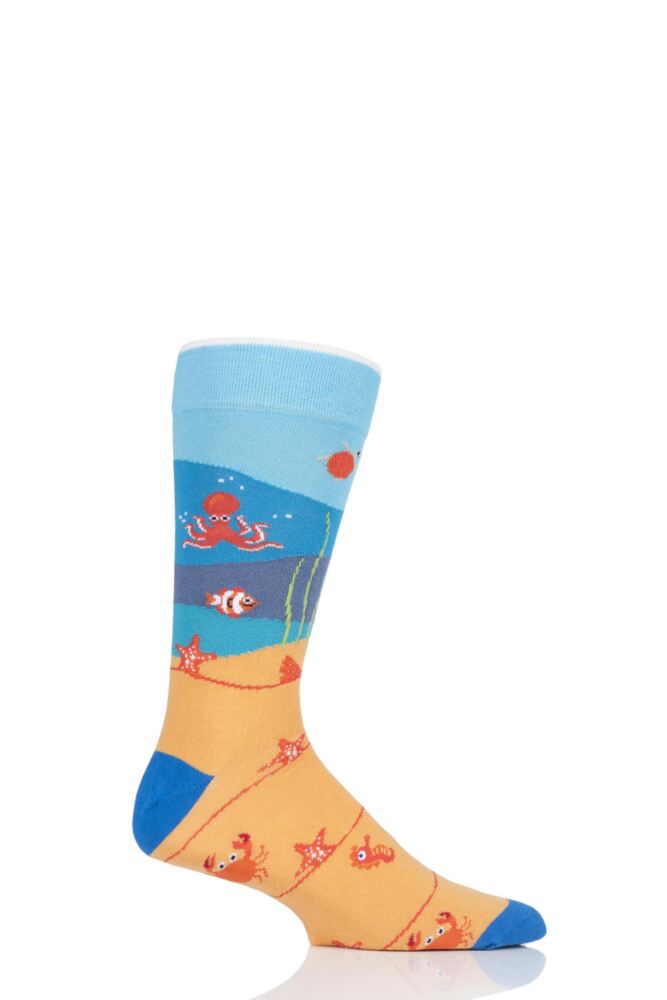 Swimming in a warm mustard yellow ocean (?) You can show your love for a very maligned, magnificent sea creature in these Moustard Sea Life Collection Orca Cotton Socks. Did you know that the orca – otherwise known as the Killer Whale – isn't actually a whale at all? It's actually the biggest of the dolphin family, and an apex predator of the seas. And that's all seas, as orcas are found in every ocean of the world.
Now £9.99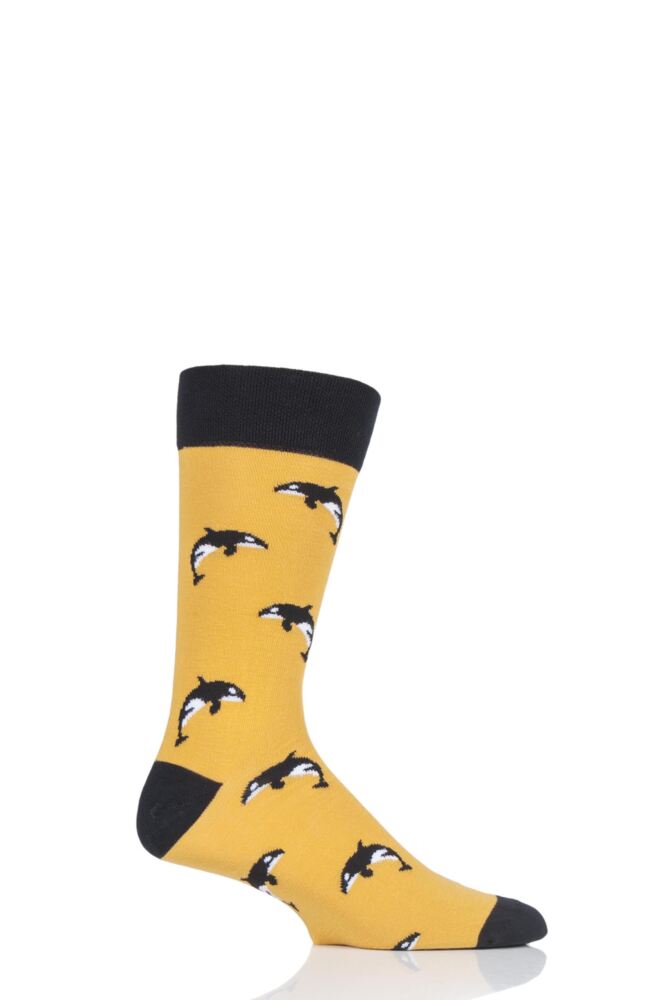 In bright turquoise blue and watermelon, Moustard Sea Life Collection Octopus Cotton Socks bring an oceanic blast of colour and fun to ankles. These soft, light and durable socks are knitted with a high quality, Aegean-sourced combed cotton rich blend, in a crew length and with smooth toe seams for comfort.
Now £9.99