LATE Summer Theatre Sale- Top Offers from £15 at Theatre People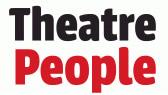 Hi affiliates,
Here are the Top Offers of the Week from Theatre People.
To deeplink to the offers above, please replace !!!id!!! with your unique affiliate ID

Top Musicals

THE LION KING - No Booking Fee for performance from 2nd September to 16th October 2014.

http://www.awin1.com/cread.php?awinmid=4340&awinaffid=!!!id!!!&clickref=&p=http%3A%2F%2Fwww.theatrepeople.com%2Fshows%2Fthe-lion-king

CHARLIE AND THE CHOCLOATE FACTORY - No booking fee - Tickets from £25
http://www.awin1.com/cread.php?awinmid=4340&awinaffid=!!!id!!!&clickref=&p=http%3A%2F%2Fwww.theatrepeople.com%2Fshows%2Fcharlie-and-the-chocolate-factory

THE COMMITMENTS - Save up to 25%. Tickets from £15


http://www.awin1.com/cread.php?awinmid=4340&awinaffid=!!!id!!!&clickref=&p=http%3A%2F%2Fwww.theatrepeople.com%2Fshows%2Fthe-commitments
URINETOWN - No booking fee. Tickets from £19.50


http://www.awin1.com/cread.php?awinmid=4340&awinaffid=!!!id!!!&clickref=&p=http%3A%2F%2Fwww.theatrepeople.com%2Fshows%2Furinetown
THRILLER LIVE - Save up to 39%. Tickets from £39.50

http://www.awin1.com/cread.php?awinmid=4340&awinaffid=!!!id!!!&clickref=&p=http%3A%2F%2Fwww.theatrepeople.com%2Fshows%2Fthriller-live
Top Plays
THE WOMAN IN BLACK - Save up to 39%. Top price tickets are just £28.99
http://www.awin1.com/cread.php?awinmid=4340&awinaffid=!!!id!!!&clickref=&p=http%3A%2F%2Fwww.theatrepeople.com%2Fshows%2Fthe-woman-in-black

SHAKESPEARE IN LOVE - Special priority booking period plus pay no booking fee

http://www.awin1.com/cread.php?awinmid=4340&awinaffid=!!!id!!!&clickref=&p=http%3A%2F%2Fwww.theatrepeople.com%2Fshows%2Fshakespeare-in-love
THE 39 STEPS - Save up to 65% - Tickest from £17.50
http://www.awin1.com/cread.php?awinmid=4340&awinaffid=!!!id!!!&clickref=&p=http%3A%2F%2Fwww.theatrepeople.com%2Fshows%2Fthe-39-steps
GREAT BRITAIN - Save up to 36% - Tickets from £29.99

http://www.awin1.com/cread.php?awinmid=4340&awinaffid=!!!id!!!&clickref=&p=http%3A%2F%2Fwww.theatrepeople.com%2Fshows%2Fgreat-britain
If not already get signed up to this program CLICK HERE
f you have any questions please contact us:
emma.bitting@syyco.co.uk
maria.marquez@syyco.co.uk
Kind Regards
SYYCO Affiliate Team
Tags: musicals in London, theatre people, Theatre Tickets, Top shows in London, top tickets, west end theatre tickets