---
Last Minute Christmas Hampers at Hampergifts.co.uk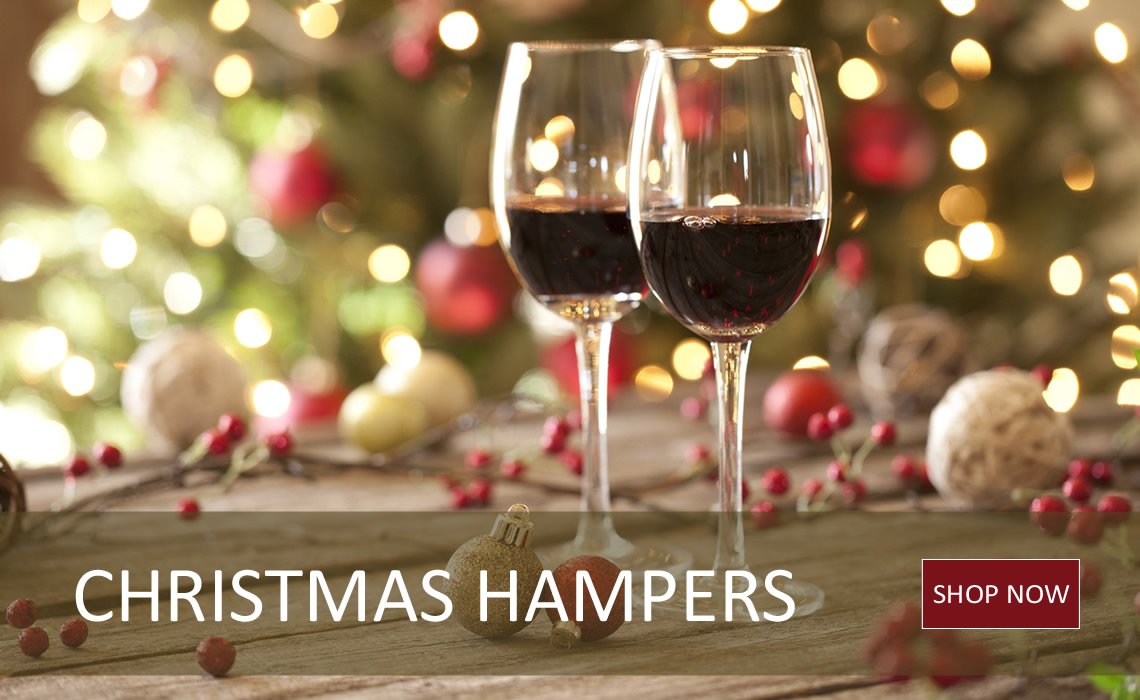 'Tis the season of goodwill so why not spread some happiness with a Christmas Hamper from Hamper Gifts? We have a wide range of Christmas Hampers available so you can be sure that you'll find the right gift for friends, family or corporate clients. There's something to suit every taste! All of our Christmas Hampers and Gift Baskets are lovingly hand-wrapped and packaged ready for you to kick off your festive season in style! 
There's a fruity, nutty theme to this wonderfully attractive xmas hamper. Start by sharing out the unusual diced Mango chunks. Cut a thick slice from the Raisin and Cherry Filled Fruit Cake, or enjoy the Chocolate Coated Cashews.
Our Price £27.50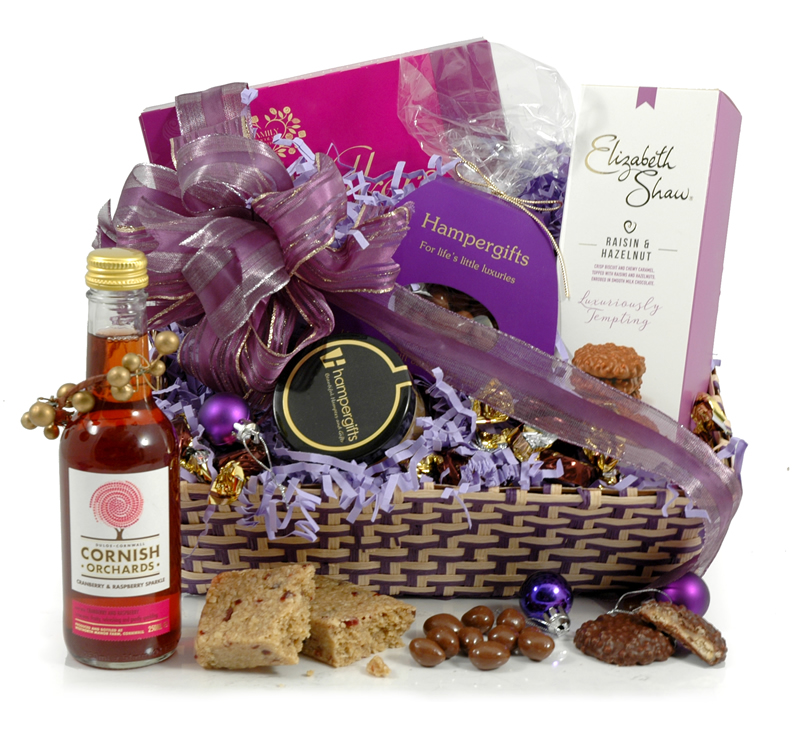 Lovers of all things chocolate will enjoy digging into this charming basket. From chewy caramels and Belgian truffles, to chocolate hazelnut cookies and perfectly-sized milk chocolate discs, this hamper will delight on Christmas day.
Our Price £22.50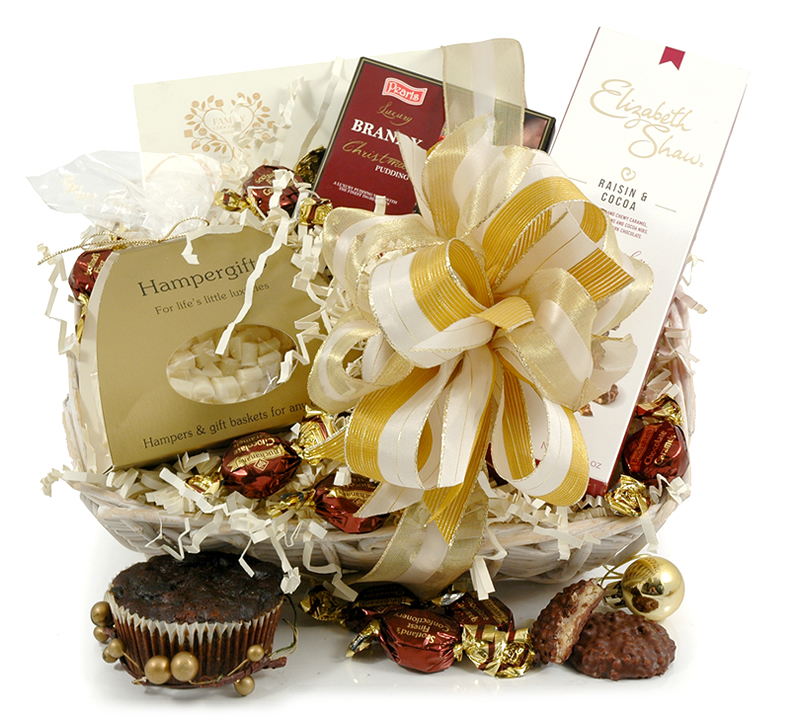 Always one of our most popular Christmas hampers, this charming gift is crammed with Xmas delights. Including a Brandy Christmas Pudding, a box of mouth-watering Mince Pies, After Dinner Mints, a mini pot of Acacia Honey and a whole lot more.
Was £25.99
Now £23.00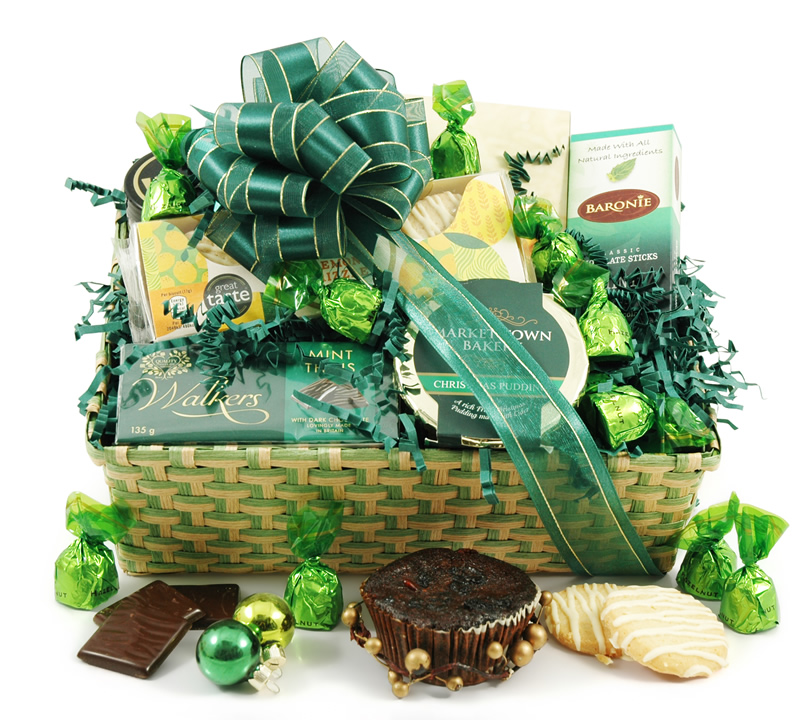 Start things with a bang by pulling the pair of Christmas crackers in this hamper of delights. Nesting in the sleek, magnetically fastened box, you'll also find that festive staple - a large, rich fruitcake - plus chocolate coated ginger thins, cranberry cookies, tomato chutney and other carefully chosen items.
Our Price £26.50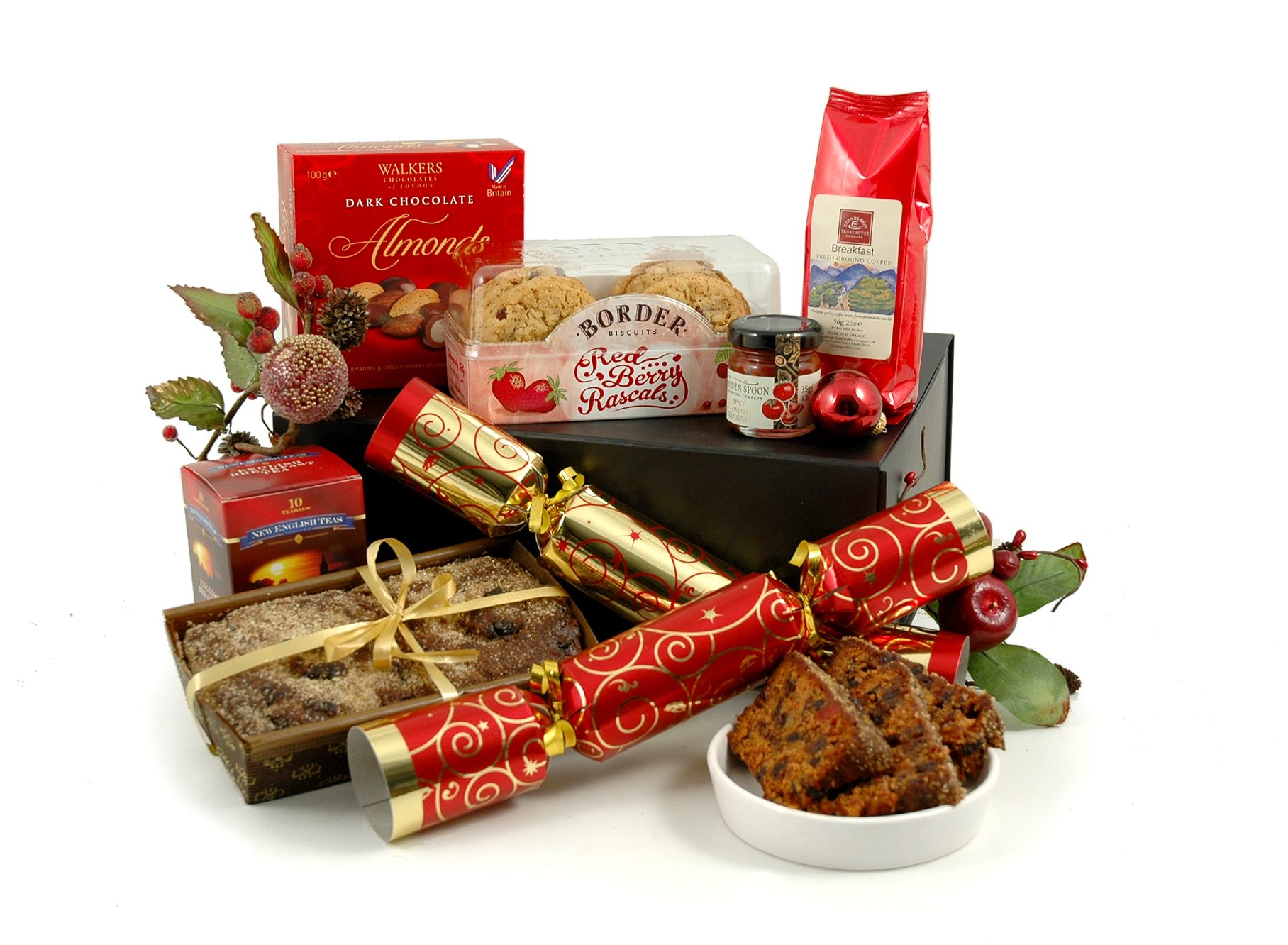 This full-bodied Spanish Tempranillo from master winemaker Miguel Torres won a silver medal at the Decanter World Wine Awards 2009. With intense structure and flavour this hearty red is aged in American oak barrels for nine months.
Our Price £29.00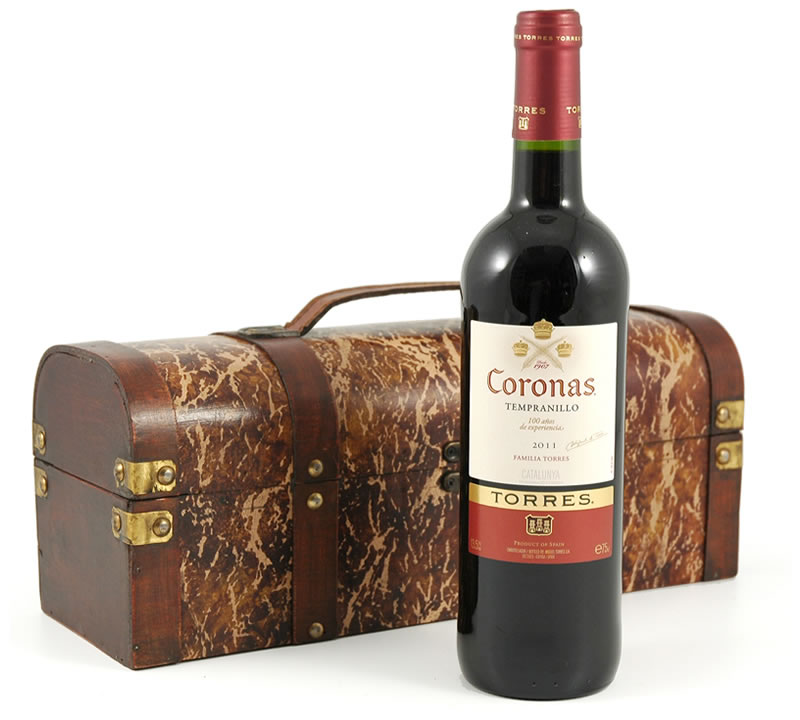 Demolishing this elaborate construction will be a special treat! Each of the striking, reusable burgundy & silver boxes is filled to the brim with indulgences like Honey Roasted Nuts, Hazelnut Praline Pieces, Sugared Almonds and more.
Our Price £30.00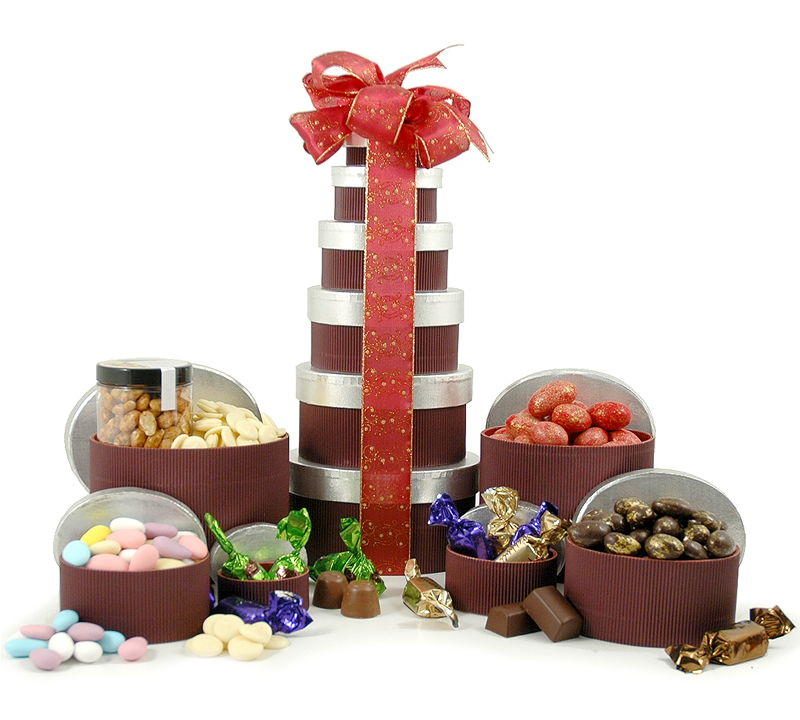 This beautiful Christmas hamper includes a memorable combination of delicious, tasty food, complemented by a bottle of deep red, award-winning Shiraz from Australia. The lucky recipient of this hamper is bound to be seduced by the unusual yoghurt coated nuts and sumptuous Belgian chocolates.
Our Price £32.50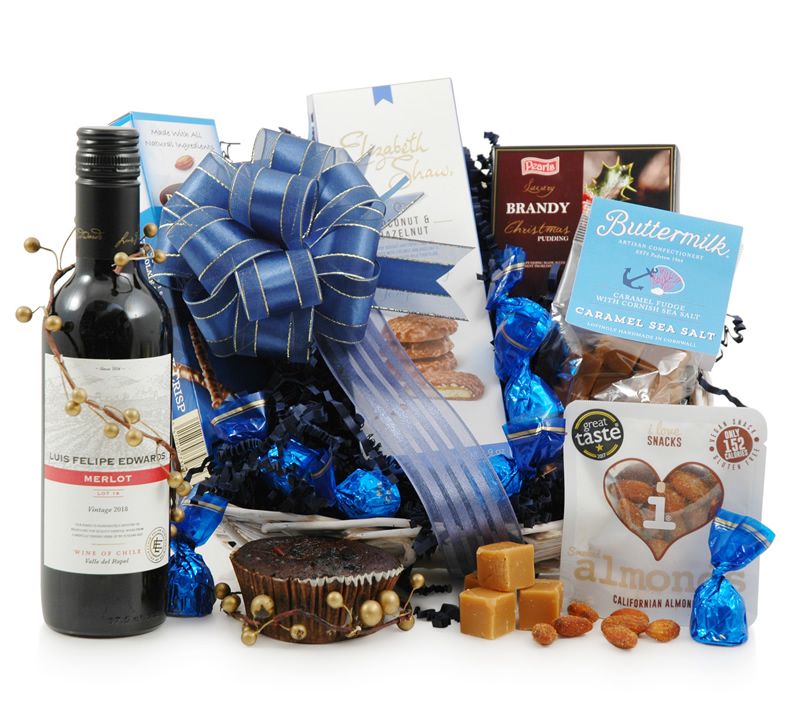 Lovers of luxury biscuits and indulgent chocolates won't find a better hamper than this at Christmas. From reliable classics like rich shortbread and Belgian chocolates, through to the hazelnut cookies and perfectly-sized chocolate almonds, the whole family will dip in to these mouth-watering treats with gusto.
Our Price £37.00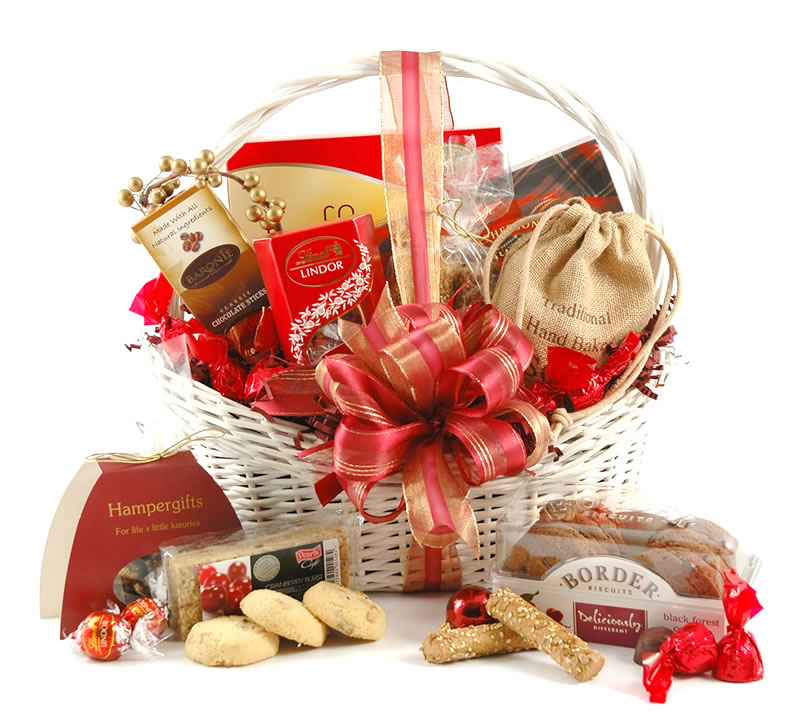 This stunning Christmas gift has a whopping seven layers of beautiful green and gold gift boxes - each one packed with delicious sweet treats. Standing at an impressive 45cm tall, the tower contains a multitude of hidden surprises, including Lemon Butter Cookies, Crumbly Fudge Cubes, award-winning Strawberry Jam, Caramels, Marzipans, a lovely Brandy Christmas Pudding and of course Chocolates - of all flavours & varieties!
Our Price £39.99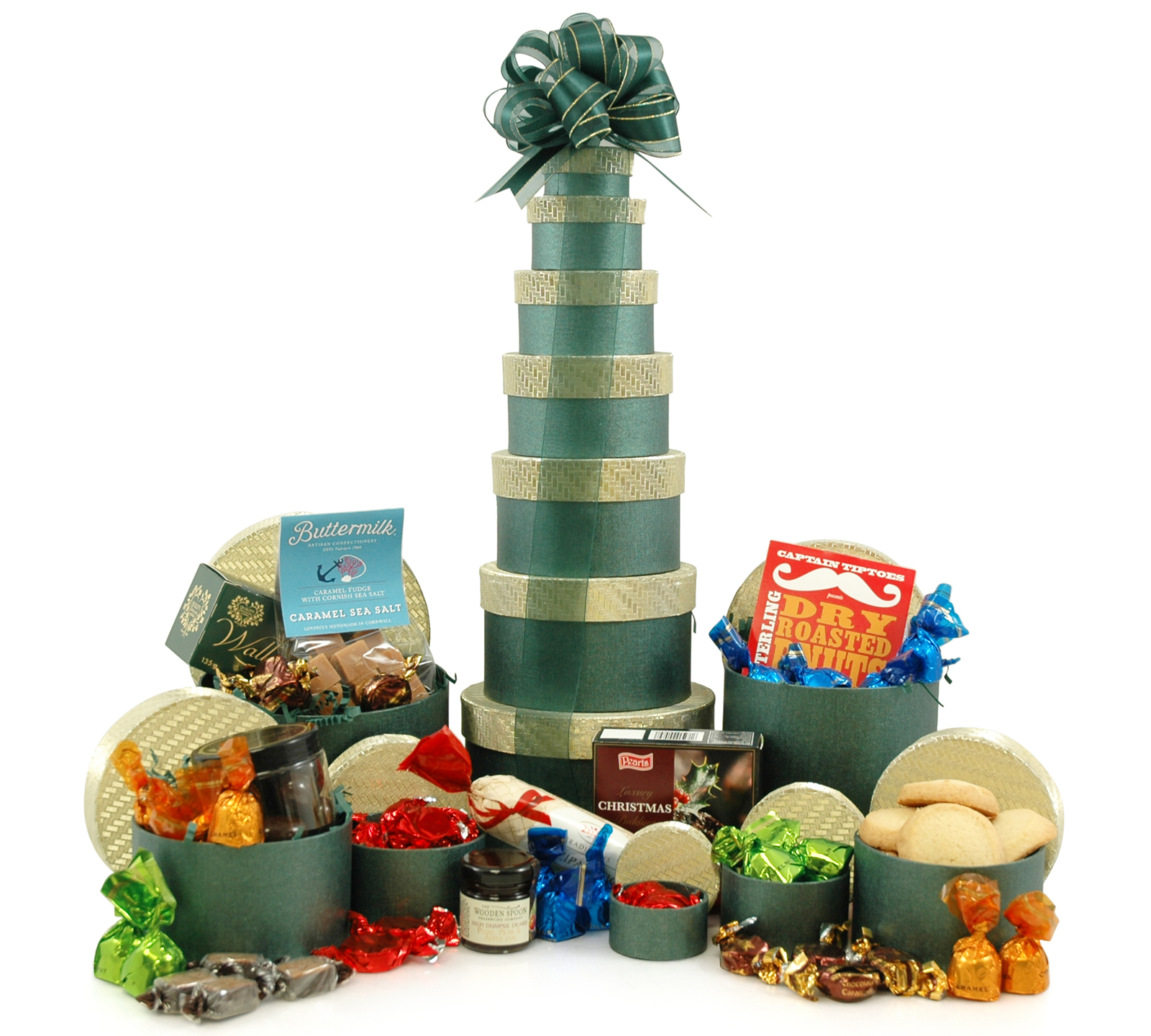 This duo of award winning wines are beautifully presented in a hard-wood double wine gift box. Aged in American oak barrels, The Catalonian Tinto scooped a Silver Medal at the Decanter World Wine awards, and its fruity summer pudding flavours are soft and distinctive.
Our Price £45.00