Last Delivery Dates and New Traitors Game
GingerFox Games have just updated their delivery information to show e=when the planned Royal Mail strikes will go ahead. These are good to keep in mind and communicate out onto your sites so customers are aware of these dates and know when to plan their shopping to make sure they have what they need this Christmas period. The strikes are currently planned for 25th and 30th November, 1st, 9th, 11th, 14th, 15th, 23rd and 24th December.
More information on this page - https://www.gingerfox.co.uk/Help/DeliveryInformation
---

However, GingerFox Games have also just released their all new card game called The Traitor. An all new thrilling game based on the new BBC series, trust no one in this darkly dramatic family game. Players work together to collect a hoard of golden treasure, but danger is lurking. Among you are Traitors - and every time Night falls there is a good chance someone will attempt to commit a murder under the cover of darkness. You could be the victim tonight, so keep your shield close and your enemies closer. Blackmail and trickery are all part of the game - feigning innocence and loyalty may increase your chances of surviving the Night, but will you turn Traitor and commit the ultimate betrayal in the hope of keeping the golden hoard of treasure to yourself.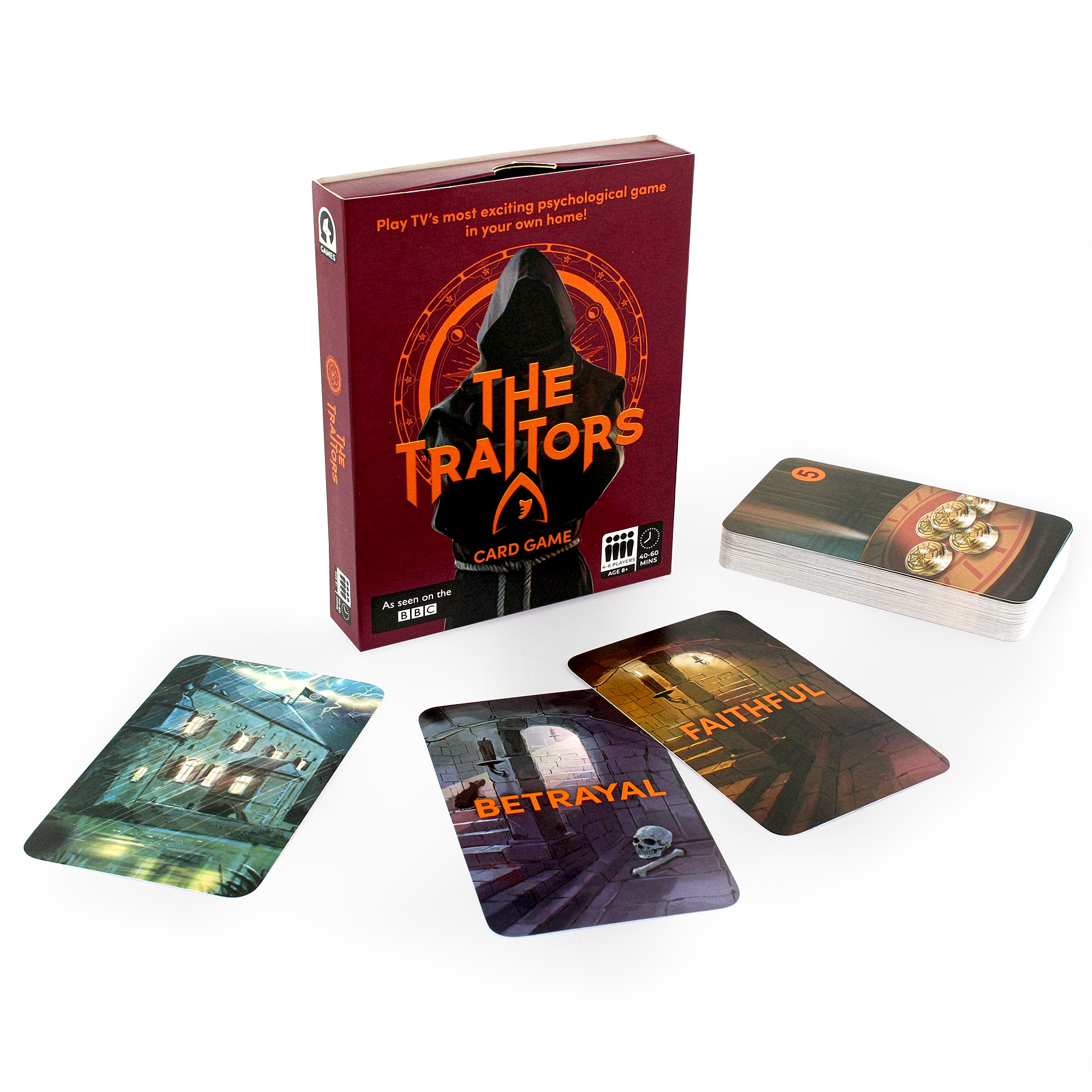 As well as this new card game, GingerFox are still running their 10HUB25 code where customers can get 10% off orders that are over £25. They also still have many amazing and exciting games and puzzles that are great to promote out fo this Christmas.
---
10HUB25 - 10% off orders over £25
T&C's - Discount off full price items only. Excludes sale items. Cannot be used in conjunction with any other code.
Ends - 31/1/2023
---
Take a look at some of the games they have to offer:
As always, please do get in touch with us if you have any questions or promotional offers. We'd love to hear from you!
Thanks
Chris and the GingerFox team