Last Chance to Save up to £40pp on All Holidays!
Hi,
Our Summer 2022 sale is ending soon! If you haven't yet, make sure to check it out. We have hundreds of opportunities for all tastes and budgets and if you book your holiday with us until April 30 you can save up to £40pp! How great is that?
JGSUMMER22 - £10pp off on any 4-day holidays, £20 pp off on any 5-7 day holidays & £40 pp off on any 8+ day holidays
Valid until 30/04/2022
T&Cs: Subject to availability. Not valid in conjunction with other offers.
Check out some of our best deals below and see the links for more information. And as usual, don't hesitate to get in touch if you've got any questions or additional promotion offers. We'd love to hear from you.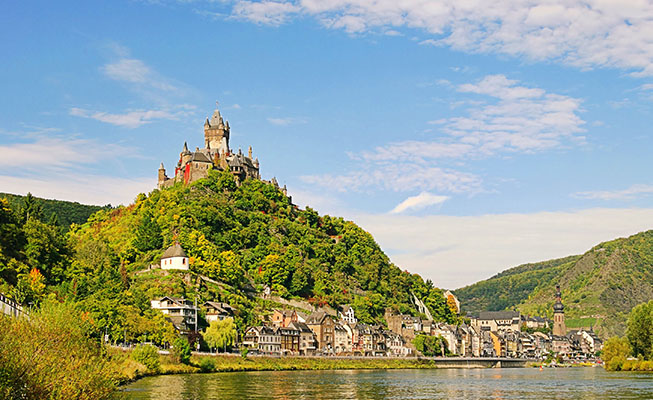 4 Days from just £364pp
Return coach travel and ferry crossings
3 nights at a selected 3-star hotel in the Rhine area with dinner & breakfast
Excursions to Mayschoss & Cochem
Rail journeys on the Ahr Valley & Volcano Express Trains
Wine tasting & buggy ride in Mayschoss
https://www.awin1.com/cread.php?awinmid=7747&awinaffid=!!!id!!!&ued=https%3A%2F%2Fwww.justgoholidays.com%2Fitineraries%2F8491-little-railways-of-the-rhine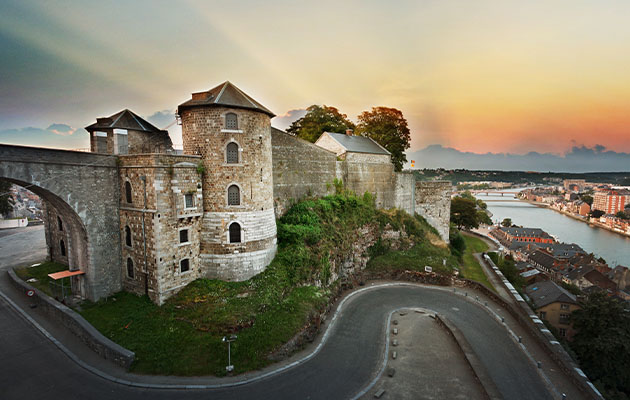 4 Days from just £304pp
Return coach travel and ferry crossings
3 nights at a selected 3-star hotel in Belgium with breakfast
Excursions to Namur & Brussels
Journeys on the Valley of de Bocq Train & Three Valleys Train
En-route visits to Lille & Ypres
https://www.awin1.com/cread.php?awinmid=7747&awinaffid=!!!id!!!&ued=https%3A%2F%2Fwww.justgoholidays.com%2Fitineraries%2F9054-little-trains-of-the-ardennes
Galway & Contrasts of Connemara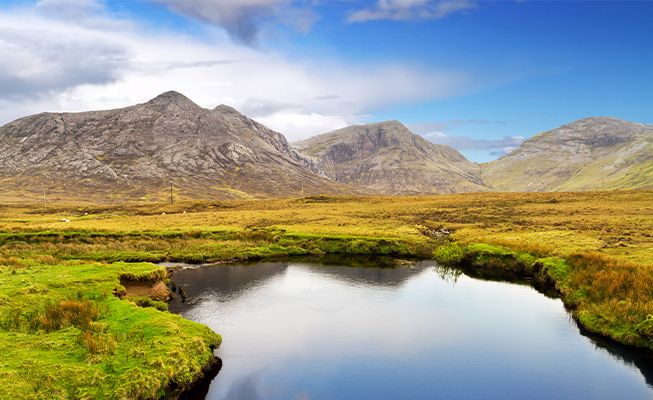 6 Days from just £504pp
Return coach travel and ferry crossings
2 nights at a selected 3-star hotel in the Dublin area with dinner & breakfast*
3 nights at the 3-star Breaffy Woods Hotel, Castlebar with dinner & breakfast
Excursions to Galway, Glen Keen Sheep Farm, Kylemore Abbey and Victorian Walled Garden, Connemara National Park, Westport House and Gardens, Achill Island & Dublin
Guided city tour of Galway with our tour manager
Sheep herding demonstration, tea, coffee and scones at Glen Keen Sheep Farm
Escorted by a tour manager in Ireland
https://www.awin1.com/cread.php?awinmid=7747&awinaffid=!!!id!!!&ued=https%3A%2F%2Fwww.justgoholidays.com%2Fitineraries%2F8923-galway-and-contrasts-of-connemara
Bantry Bay & the Ring of Kerry
6 Days from just £504pp
Return coach travel and ferry crossings
1 night at the 3-star Woodford Dolmen Hotel, Carlow with dinner & breakfast
3 nights at the 3-star Westlodge Hotel, Bantry with dinner & breakfast
1 night at a selected 3-star hotel in the Dublin area with dinner
1 breakfast on the return ferry home
Excursions to Blarney Castle, Killarney, Ring of Kerry, Garnish Island, Beara Peninsula & Dublin
Ferry boat to Garnish Island
Irish coffee-making demonstration
Escorted by a tour manager in Ireland
https://www.awin1.com/cread.php?awinmid=7747&awinaffid=!!!id!!!&ued=https%3A%2F%2Fwww.justgoholidays.com%2Fitineraries%2F8552-bantry-bay-and-the-ring-of-kerry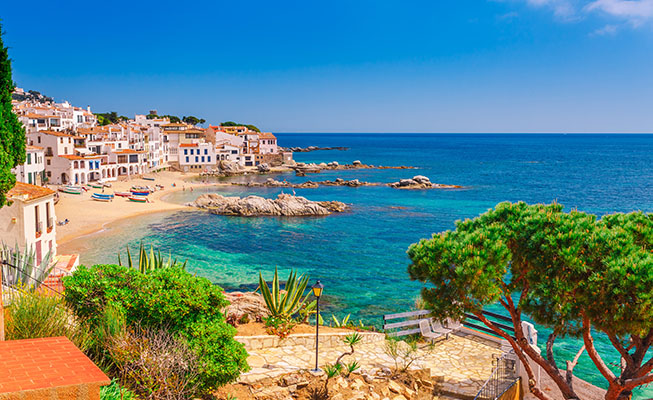 10 Days from just £584pp
Return coach travel and ferry crossings
First and last night on a bed and breakfast basis in France (last night with a light evening meal)
7 nights at a selected 3-star hotel on the Costa Brava with dinner & breakfast
Free bar (3pm-10pm) on local Spanish brands (spirits, beer, wine & soft drinks) served in the bar only
Entertainment some evenings
Excursions to Tossa de Mar & Playa d'Aro
Services of a resort representative on selected days
https://www.awin1.com/cread.php?awinmid=7747&awinaffid=!!!id!!!&ued=https%3A%2F%2Fwww.justgoholidays.com%2Fitineraries%2F8500-spains-costa-brava-sunshine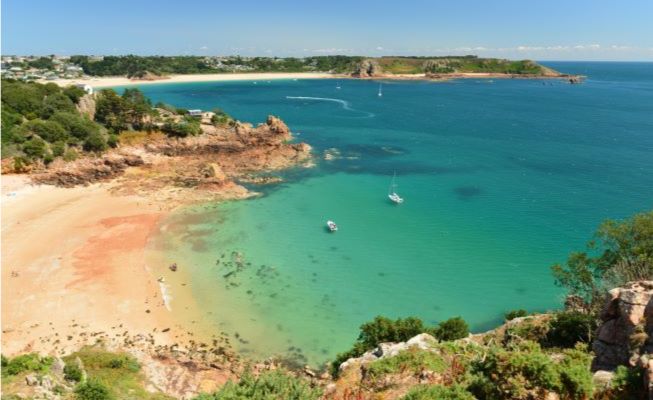 7 Days from just £629pp
Return flights to Jersey* ATOL protected
Airport taxes and luggage allowance (one piece of checked-in hold luggage per person)
Airport transfers in Jersey
6 nights at the 3-star Hotel de Normandie, St Saviour with dinner & breakfast
Guided tour of La Mare Wine Estate with tasting
Island Highlights tour
Services of a representative in Jersey
https://www.awin1.com/cread.php?awinmid=7747&awinaffid=!!!id!!!&ued=https%3A%2F%2Fwww.justgoholidays.com%2Fitineraries%2F8918-discover-jersey
Black Forest, Rhine & Moselle Valley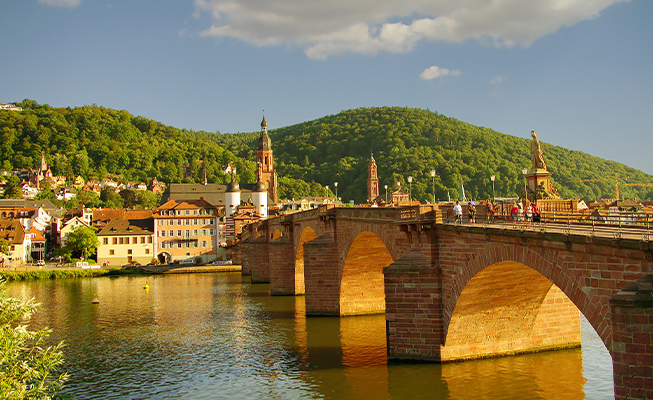 10 Days from just £654pp
Return coach travel and ferry crossings
First night on a bed and breakfast basis in France
4 nights at a selected 3-star hotel in Oberharmersbach with dinner & breakfast
4 nights at a selected 3-star hotel in Germany with dinner & breakfast
Welcome drink at our Oberharmersbach hotel
Live music on one evening at our Oberharmersbach hotel
Excursions to Titisee, Freiburg, Schiltach, Rottweil, Triberg & Rüdeshiem
Scenic tours of the Black Forest, Rhine Valley & Moselle Valley
En-route visits to Strasbourg & Heidelberg
https://www.awin1.com/cread.php?awinmid=7747&awinaffid=!!!id!!!&ued=https%3A%2F%2Fwww.justgoholidays.com%2Fitineraries%2F9053-black-forest-rhine-and-moselle-valley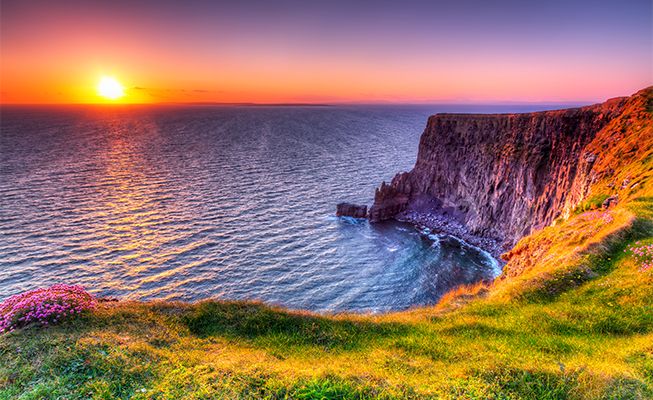 6 Days from just £664pp
Return coach travel and ferry crossings
1 night at the 4-star Bloomfield House Hotel, Mullingar with dinner & breakfast
3 nights at a selected 3-star hotel in Limerick or Ennis with dinner & breakfast
1 night at a selected 3-star hotel in the Dublin area with dinner
1 breakfast on the return ferry home
3 lunches including the famous Durty Nelly's pub
Excursions to Brigit's Garden, Galway, Limerick, Bunratty Folk Park, The Burren, Cliffs of Moher & Dublin
Guided city tours of Galway & Limerick with our tour manager
Guided tour of The Burren with our tour manager
Locally guided city tour of Dublin
Escorted by a tour manager in Ireland
https://www.awin1.com/cread.php?awinmid=7747&awinaffid=!!!id!!!&ued=https%3A%2F%2Fwww.justgoholidays.com%2Fitineraries%2F8560-irelands-wild-atlantic-way
6 Days from just £749pp
Return flights to Jersey
Airport taxes and luggage allowance (one piece of checked-in hold luggage per person)
Airport transfers in Jersey
5 nights at the 3-star Hotel de Normandie, St Saviour with dinner & breakfast
Behind-the-scenes tour of the Battle of Flowers preparations
Return transfers from the hotel to the Battle of Flowers Parade
Grandstand tickets for the Battle of Flowers Parade
Services of a representative in Jersey on selected days
https://www.awin1.com/cread.php?awinmid=7747&awinaffid=!!!id!!!&ued=https%3A%2F%2Fwww.justgoholidays.com%2Fitineraries%2F9102-jerseys-battle-of-flowers
Imperial Cities – Prague, Vienna & Budapest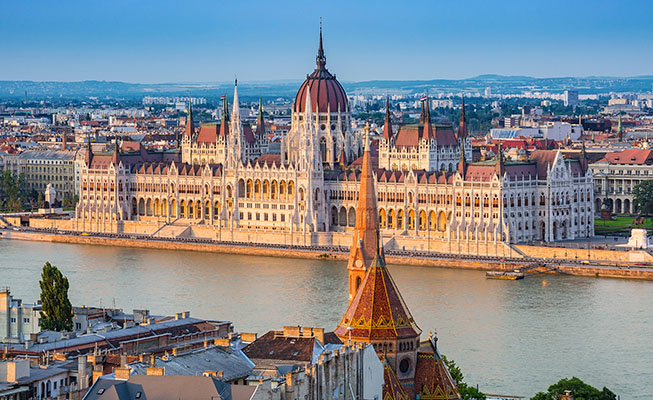 10 Days from just £834pp
Return coach travel and ferry crossings
First and last night on a bed and breakfast basis in Germany (last night with a light evening meal)
3 nights at a selected 4-star hotel in Prague with dinner & breakfast
4 nights at a selected 4-star hotel in Vienna with breakfast plus 2 dinners
1 dinner at a Viennese Heuriger with wine & live music
Excursion to Budapest
Guided city tours of Prague, Vienna & Budapest
En-route visit to Nuremberg
Fully escorted by a tour manager
https://www.awin1.com/cread.php?awinmid=7747&awinaffid=!!!id!!!&ued=https%3A%2F%2Fwww.justgoholidays.com%2Fitineraries%2F8856-imperial-cities-prague-vienna-and-budapest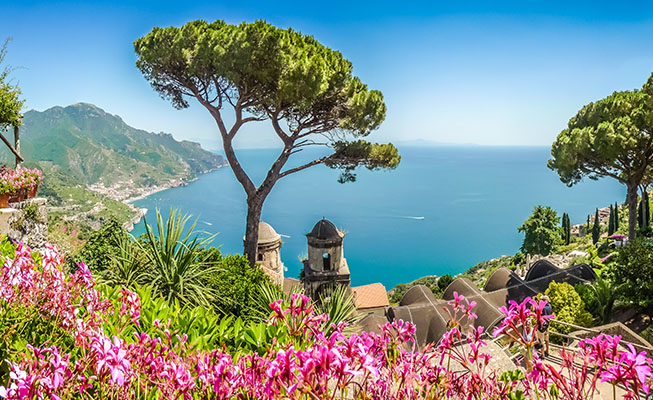 10 Days from just £844pp
Return coach travel and ferry crossings
First and last night on a bed and breakfast basis in France (last night with a light evening meal)
7 nights at selected 4-star hotels in Italy with breakfast plus 6 dinners
Guided scenic drive along the Amalfi Coast
En-route visit to Rome
Fully escorted by a tour manager
https://www.awin1.com/cread.php?awinmid=7747&awinaffid=!!!id!!!&ued=https%3A%2F%2Fwww.justgoholidays.com%2Fitineraries%2F8499-sorrento-and-the-amalfi-coast
Thanks,
Chris & The Just Go Holidays Team
Tags: holidays, offer, offers, summer sale, travel