Last chance! Mylabel sale ends Monday at TheHut
Hi Affiliates,
The weekend is just around the corner and we have great offers lined up for you - The popular Lady GaGa Heartbeats are back in stock (yey!),
we got 3 for 2 in Tecni Art and much more. If you are interested in exclusive offer, drop us an email and we will sort something out.
Thanks!
Beats by Dr. Dre Lady GaGa Heartbeats 2.0 Earphones back in stock! (£59.99)
The Beats by Dr. Dre Heartbeats 2.0 Earphones feature stylish Lady Gaga inspired design, with sonic design from Dr. Dre. The Earphones deliver deep bass, crystal clear quality and power to hear the music just like the artist intended. These earphones look and sound like no others!
Code:
http://www.awin1.com/cread.php?awinmid=2547&awinaffid=!!!id!!!&clickref=&p=http%3A%2F%2Fwww.thehut.com%2Fcatalogue%2Felectricals%2Foffers%2Fbeats.list
Save £5 when you spend £40
Code: SPRING5
Expires: 21/03/2014
Code:
http://www.awin1.com/cread.php?awinmid=2547&awinaffid=!!!id!!!&clickref=&p=http%3A%2F%2Fwww.thehut.com%2Foffers%2Fnon-entertainment.list
Save £10 when you spend £70
Code: SPRING10
Expires: 21/03/2014
Code:
http://www.awin1.com/cread.php?awinmid=2547&awinaffid=!!!id!!!&clickref=&p=http%3A%2F%2Fwww.thehut.com%2Foffers%2Fnon-entertainment.list
10% off new in Mio M419 Sat Nav
Expires: 20/3/2014
Code: 10MIOSAT
Code:
http://www.awin1.com/cread.php?awinmid=2547&awinaffid=!!!id!!!&clickref=&p=http%3A%2F%2Fwww.thehut.com%2Felectronics%2Fsat-nav%2Fmio-moov-navman-m419-lm-sat-nav-uk-and-roi-inc-free-lifetime-map-upgrades-traffic-updates-and-carry-pouch%2F10918728.html
Korres 1+1 shower gels for just £8.00
Expires: 17/03/2014
Code:
http://www.awin1.com/cread.php?awinmid=2547&awinaffid=!!!id!!!&clickref=&p=http%3A%2F%2Fwww.thehut.com%2Fbrands%2Fkorres.list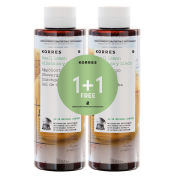 L'Oréal Professionnel Tecni Art 3 for 2
Code:
http://www.awin1.com/cread.php?awinmid=2547&awinaffid=!!!id!!!&clickref=&p=http%3A%2F%2Fwww.thehut.com%2Fbrands%2Fl-oreal-professionnel%2F3-for-2.list
3 for £20 Gifts
Expires: 20/04/2014
Code:
http://www.awin1.com/cread.php?awinmid=2547&awinaffid=!!!id!!!&clickref=&p=http%3A%2F%2Fwww.thehut.com%2Fcatalogue%2Fgifts%2Foffers%2F3-for-20.list
Buy 2 and save 10% on selected toys
Code: 2TOY10
Expires: 31/03/2014
Code:
http://www.awin1.com/cread.php?awinmid=2547&awinaffid=!!!id!!!&clickref=&p=http%3A%2F%2Fwww.thehut.com%2Fcatalogue%2Fgifts%2Foffers%2Fbuy-2-toys-save-10.list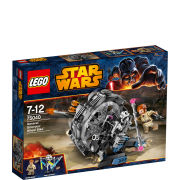 Save over 50% on George Foreman grills
Expires: 17/03/2014
Code:
http://www.awin1.com/cread.php?awinmid=2547&awinaffid=!!!id!!!&clickref=&p=http%3A%2F%2Fwww.thehut.com%2Fcatalogue%2Fhome-garden%2Foffers%2Fcooking.list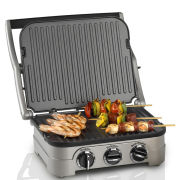 20% off Mylabel - LAST CHANCE - ends Monday
Code: MYL20
Expires: 17/3/2014
Code:
http://www.awin1.com/cread.php?awinmid=2547&awinaffid=!!!id!!!&clickref=&p=http%3A%2F%2Fwww.thehut.com%2Fmylabel.list
2 For £20 - Including BACK IN STOCK Brave Soul hoodies
Code:
http://www.awin1.com/cread.php?awinmid=2547&awinaffid=!!!id!!!&clickref=&p=http%3A%2F%2Fwww.thehut.com%2Fcatalogue%2Fmen%2Foffers%2F2-for-20.list
25% off Kris-Ana
Code: KRIS25
Expires: 28/3/2014
Code:
http://www.awin1.com/cread.php?awinmid=2547&awinaffid=!!!id!!!&clickref=&p=http%3A%2F%2Fwww.thehut.com%2Fbrands%2Fkris-ana.list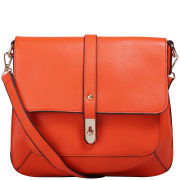 Animal £19.99 – Save up to 60%
Expires: 18/03/2014
Code:
http://www.awin1.com/cread.php?awinmid=2547&awinaffid=!!!id!!!&clickref=&p=http%3A%2F%2Fwww.thehut.com%2Fbrands%2Fanimal.list
Thanks,
The Hut Affiliate Team (Part of The Hut Group)
Thehutgroup@affiliatewindow.com
Other related programmes from The Hut Group include:
All Sole
My Bag
Coggles
The UK Edit
and more