Last chance for Christmas Delivery!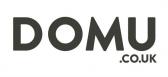 Dear Affiliates,
Before 12pm tomorrow is the last chance to order from Domu.co.uk with next day delivery, to receive your items in time for Christmas.
For beautiful and functional Christmas Gifts to delight, look no further than Domu.co.uk! Get free UK delivery on every order too!
Please remember to replace !!!id!!! with your own publisher ID. 
Happy selling!
Domu Affiliate Team
VonShef Acacia Chopping Board - £22.99
http://www.awin1.com/cread.php?awinmid=6113&awinaffid=!!!id!!!&clickref=&p=http%3A%2F%2Fwww.domu.co.uk%2Fvonshef-100-acacia-wooden-chopping-board
VonShef 3 Pan Buffet Server - £44.99
http://www.awin1.com/cread.php?awinmid=6113&awinaffid=!!!id!!!&clickref=&p=http%3A%2F%2Fwww.domu.co.uk%2Fvonshef-3-pan-buffet-server
VonShef Red Double Hot Plate - £30.99
http://www.awin1.com/cread.php?awinmid=6113&awinaffid=!!!id!!!&clickref=&p=http%3A%2F%2Fwww.domu.co.uk%2Fvonshef-red-double-hot-plate
Beautify Grey Makeup Caddy - £14.99
http://www.awin1.com/cread.php?awinmid=6113&awinaffid=!!!id!!!&clickref=&p=http%3A%2F%2Fwww.domu.co.uk%2Fbeautify-grey-makeup-caddy
Beautify Cream Jewellery Case - £21.99
http://www.awin1.com/cread.php?awinmid=6113&awinaffid=!!!id!!!&clickref=&p=http%3A%2F%2Fwww.domu.co.uk%2Fbeautify-white-stackable-3-tier-jewellery-box