LASCANA Beachwear at Swimwear365

Bring a touch of luxury and glamour with you on holiday this year with our stunning range of LASCANA beachwear at Swimwear365.
LASCANA's trademark sophisticated style brings style and class with its latest range of swimwear, bikinis, tankinis and holiday fashion now in at Swimwear365. This swimwear line is all about delectable bikinis, elegant fabrics, and swimsuit styles that truly flatter, making you stand out from the crowd.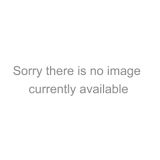 Designed to shine, each piece of beachwear and swimwear incorporates rich colours and refined prints with new twists on timeless classics - transforming swimsuits into luxurious cutting-edge products.
Shop the stunning LASCANA beachwear range at Swimwear365 today and receive 10% off your first order!
New Affiliates
Not yet a part of the Swimwear365 affiliate program…you're missing out on our 10% commission rate! Plus, we've got some fantastic joining incentives for April!
Be sure to check out our profile on Affiliate Window
Alternatively, contact us direct at swimwear365.promotions@orangecanyon.co.uk
Tags: bikini, holiday fashion, ladies swimwear, Swimwear, tankini, womenswear