---
Ladies' Sale at Sock Shop
Great discounts in the Ladies' Sale now on at Sock Shop.
Click here to find out more.
The panty part of the new Falke Cellulite Control system, the innovative 3D knitted fabric Falke Cellulite Control Panty features a special mesh specifically developed with thicker and thinner structures in the material that provides a continuous micro-massage effect at the body and at the thighs.
Was £32.99
Now £22.10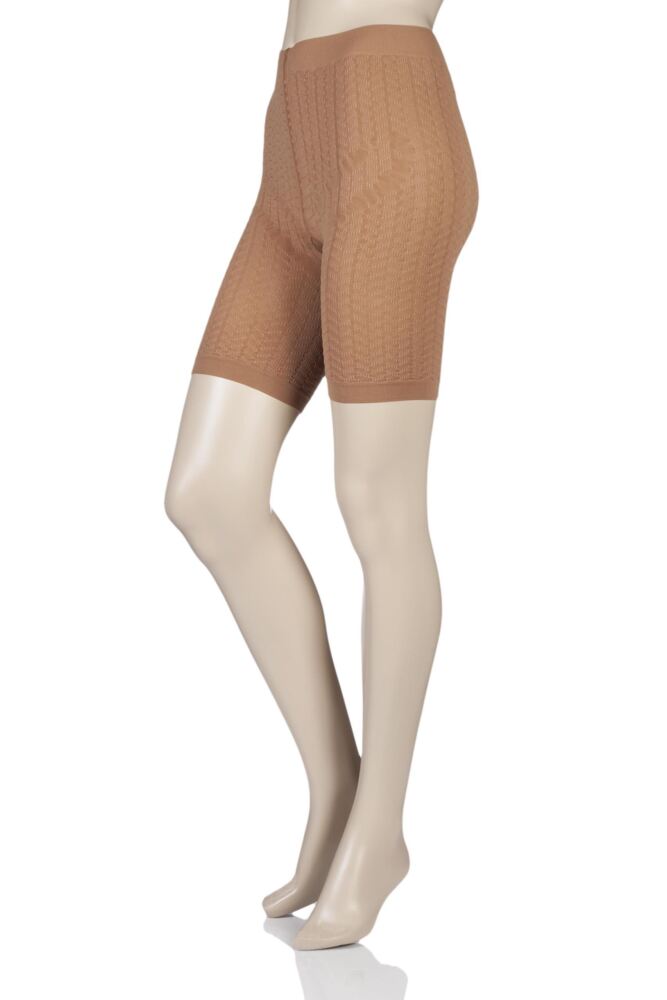 Smoothly stretching and curve-controlling for better body confidence, this lace trim Charnos Shapewear Sleek Microfibre Firming Camisole is ideal for wearing under blouses or tops, or equally suitable for wearing as a vest top, both because of the lovely French lace front, and also because the opaque microfibre fabric has an attractive sheen.
Was £30.99
Now £20.76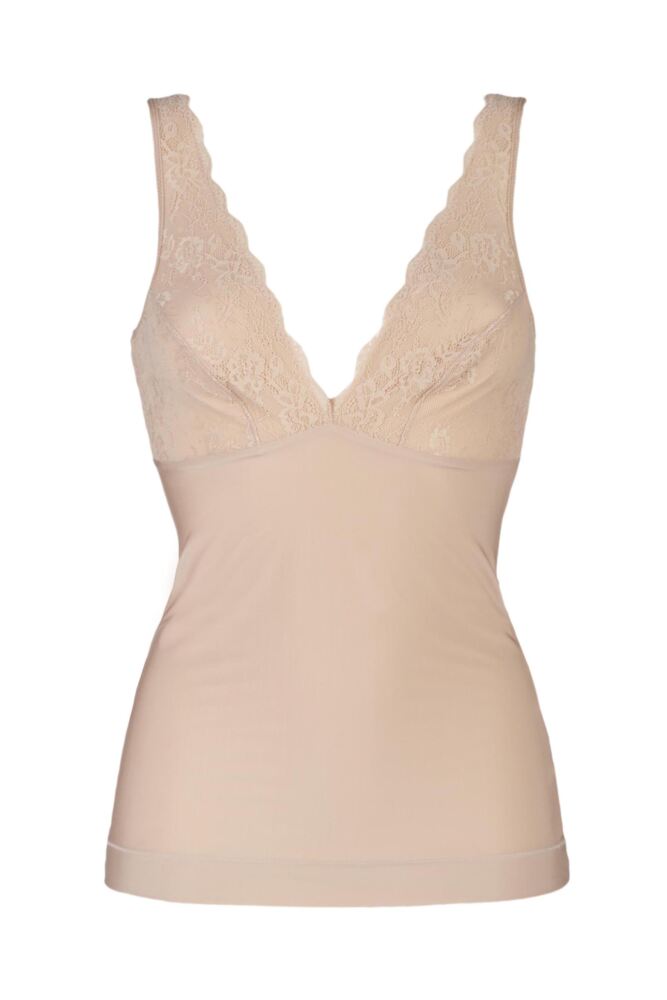 Although conventional stocking design leans very heavily towards symmetry, these Falke Damask Embellished Hold Ups defy the everyday, with a descending double row of darker lacy diamond and floral motifs on the outer legs of these 20-denier sheer stay up stockings.
Was £27.99
Now £18.75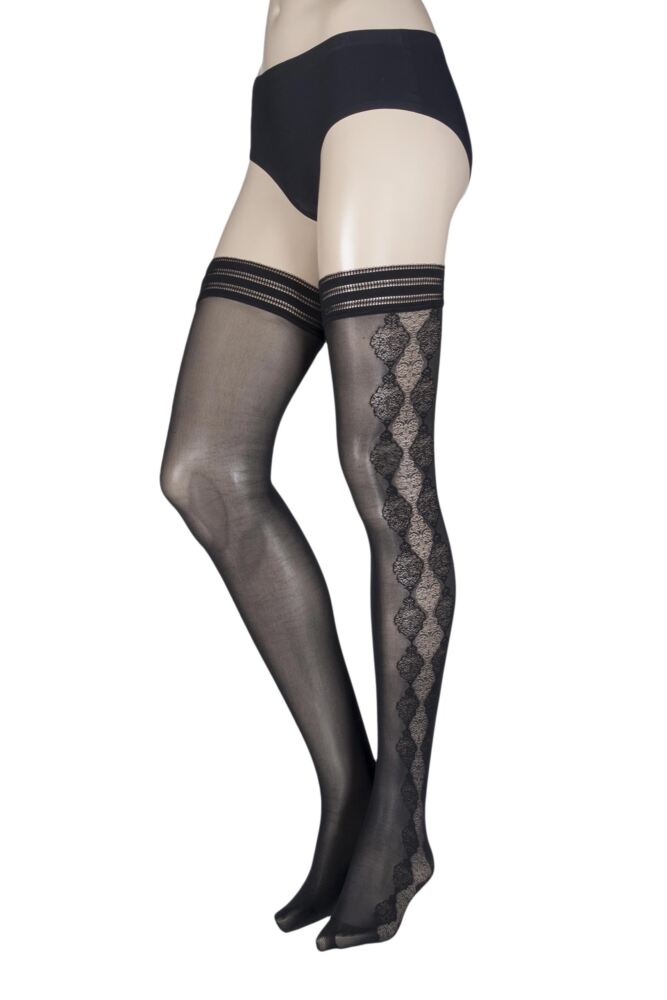 A more sophisticated glitter-enhanced pair of 'special effects' tights, Falke Stardust Glitter Stripe Tights have shimmering detail ultra-fine pinstripes down the front of the leg, each set widening until they leave the back of the legs plain.
Was £27.00
Now £18.09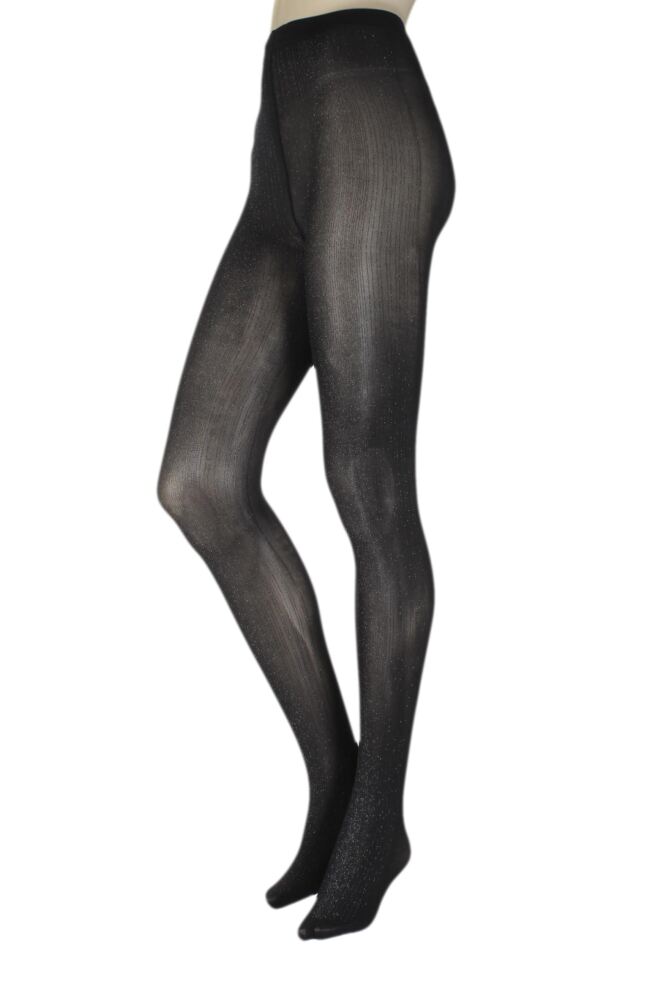 Tights that not only look good, but help keep your legs healthy too? With all the benefits of both a body shaping tight and a support tight, Falke Shaping Support 20 Transparent Tights not only help to hold and perfect your figure, but they also actively encourage good circulation.
Was £26.99
Now £6.75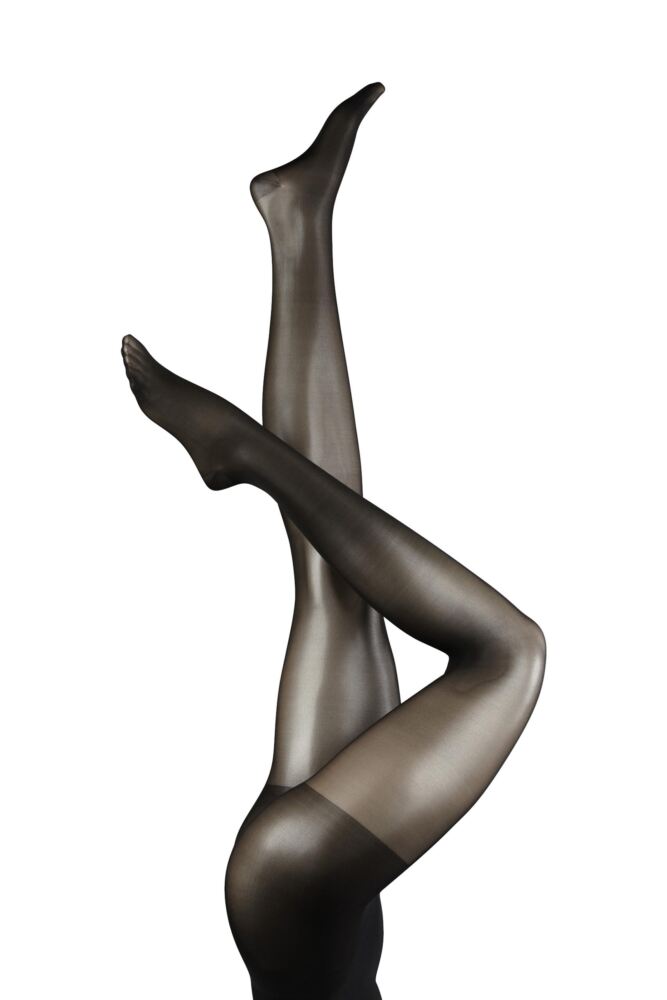 In a smooth, light 60-denier weave, Falke Toile De Jouy Opaque Tights are strongly patterned, toe to hip, with garlands and other classic floral motifs. The plain body section has an additional drape of garland shapes running around the waist.
Was £26.09
Now £18.08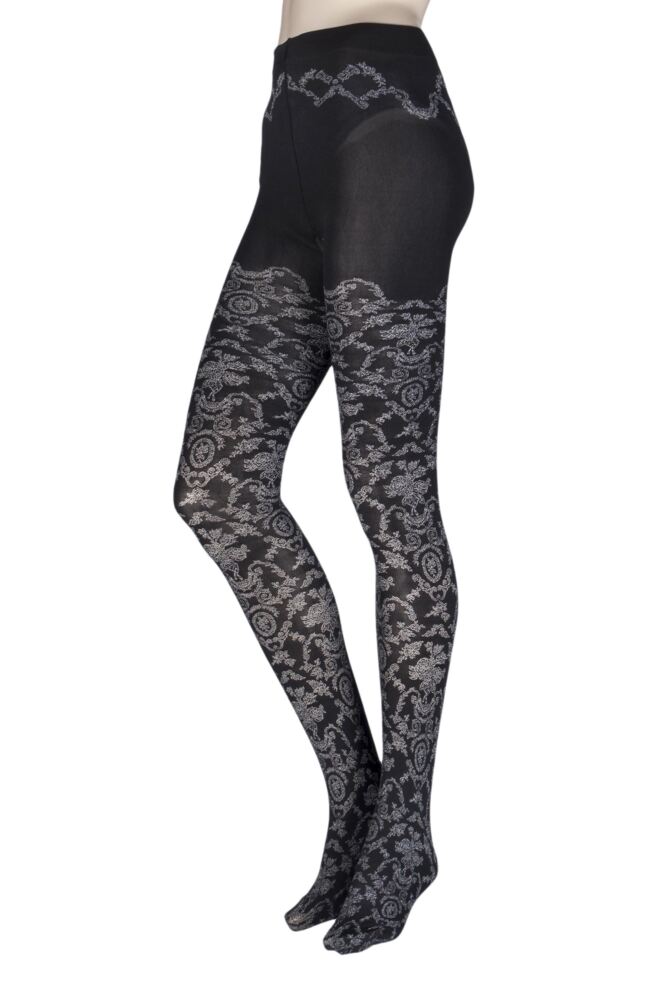 Featuring an ornate baroque-influenced edging on a plain panty body, and with a pretty polka dot and bow backseam detail, these Falke Crinoline Backseam Tights are sheer, 15 denier legs topped by a darker, denser 60-denier opaque upper leg and body. The upper portion is additionally decorated with a reversed-out scroll sat beneath the waistband.
Was £26.09
Now £18.08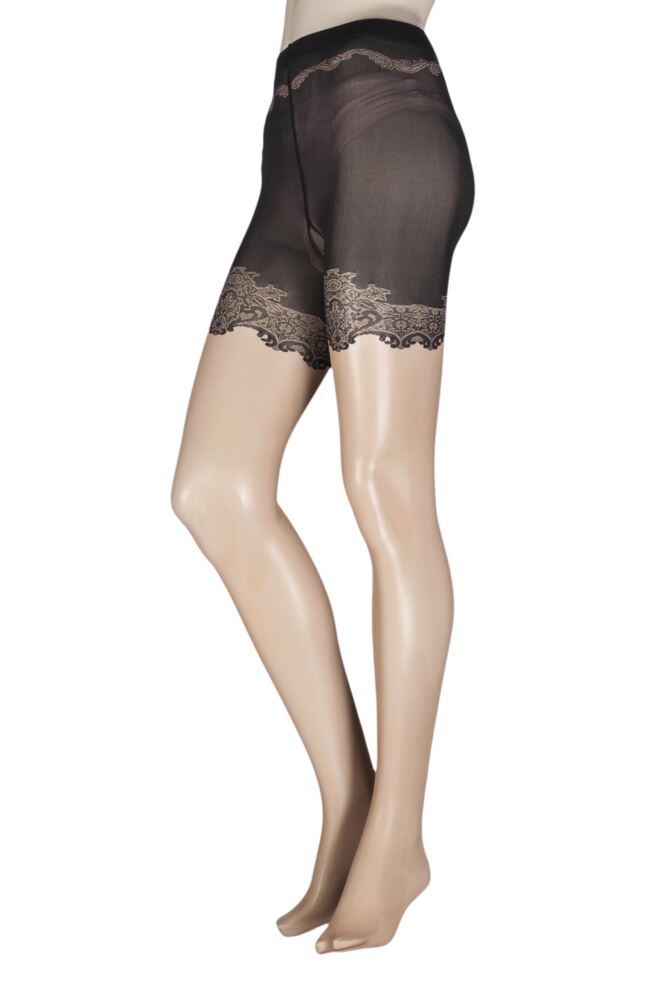 Secretly, invisibly shaping your curves and helping you to look your beautiful best, the Charnos Shapewear Sleek Microfibre Firming High Waist Thigh Slimmer is ultra- lightweight to wear, yet powerful with 360 degree, all-over shaping and firming abilities.
Was £26.99
Now £18.08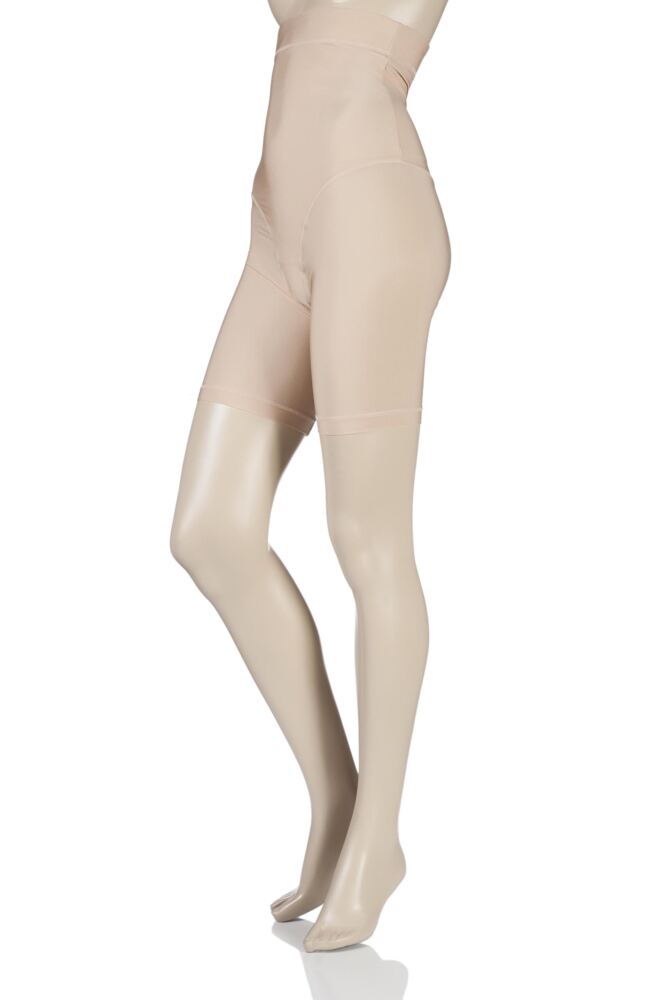 Sheer from thigh right through to a seamed toe, these Falke Enchained Lace Top Hold Ups are transparent 20 denier weaves with a black, chain link effect seam detail and a delightful decorative floral band, with flocked velvet patterning.
Was £25.99
Now £17.41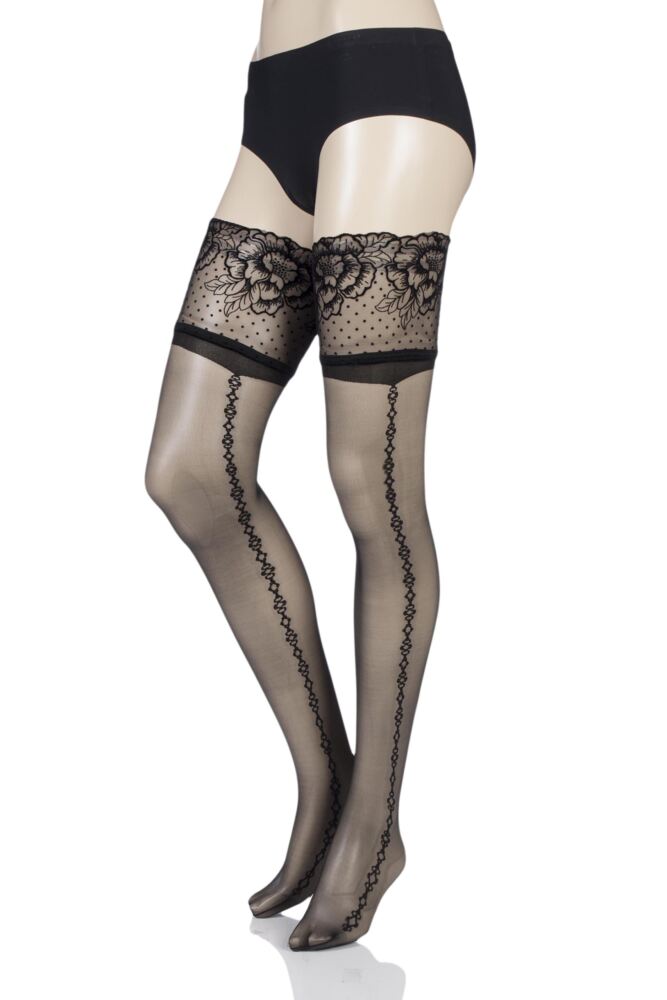 Featuring a stunning, undulating motif on a filigree textured mesh leg, Falke Enchanting Wave Diamond Patterned Hold Ups have a fine and soft, yet strong weave, essential to achieve this unique and intricate winding pattern.
Was £24.99
Now £6.25