---
Ladies' Gift Sets Available at Sock Shop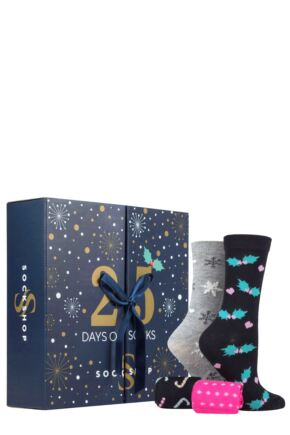 Ladies' Gift Sets Available at Sock Shop.
From fun novelty designs to chic patterns, snuggly slipper socks and even extra special sets including candles, mugs and hot water bottles, this selection of ladies' gift sets makes perfect presents for birthdays, Christmas or just a little treat.
Click here to find out more.
For anyone who really loves clothes – and loves socks in particular – this is the ultimate Christmas present! The SOCKSHOP 25 Pair Christmas Advent Calendar is the giant sock gift set that keeps on giving throughout the holiday. This huge gift box is packed with 25 all-different, all-new pairs from our equally giant range of socks, and from right across our own quality sock brands.
Our Price £59.99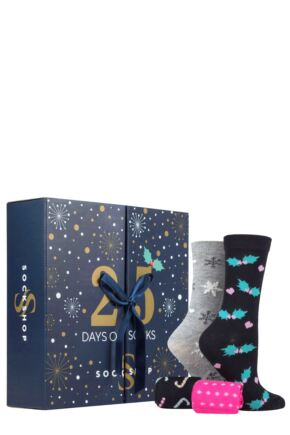 They may not have dancing turkeys, wacky snowmen or garlands of holly decorating them, but these Christmas boxed ladies Pringle Tiffany Cotton Socks will be a gift that lasts way beyond the holiday season.
Our Price £9.99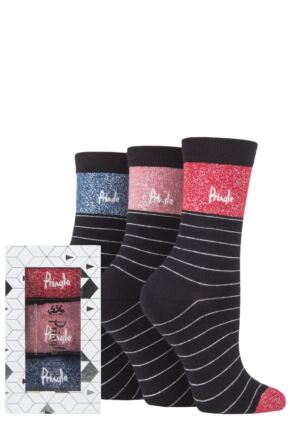 Making the ideal gift for anyone who loves getting out into the garden or countryside, these four pairs of Thought Rasmine Floral Bamboo and Organic Cotton Gift Boxed Socks create just the right look. The designs of this colourful collection use leaf and flower motifs, knitted right into the soft, breathable fine gauge socks.
Our Price £24.99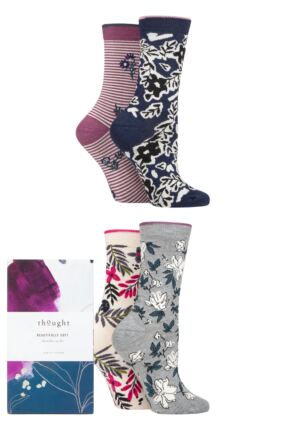 If you know a lady that absolutely loves her precious pooches, then you'll want to give her the gift of our three-pair set of SOCKSHOP Wild Feet Dogs Gift Box Socks! These great quality novelty design socks are made from a combed cotton rich fibre blend for a soft, comfortable feel.
Our Price £8.99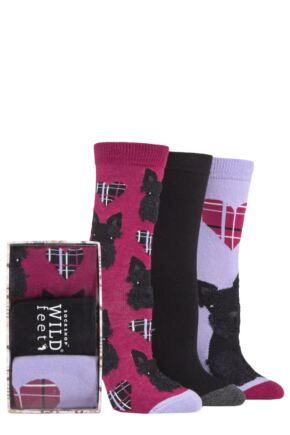 Packaged in a cute little floral-decorated cube pack with a useful hanging ribbon attached, our ladies' SOCKSHOP Chenille & Cosy Gift Boxed Socks are super-soft and cosy, with a fluffy, velvety texture and a glowing, silky sheen that look great and feels delightful next to the skin. These easy-going, snug home socks are thick yet lightweight knits.
Our Price £5.99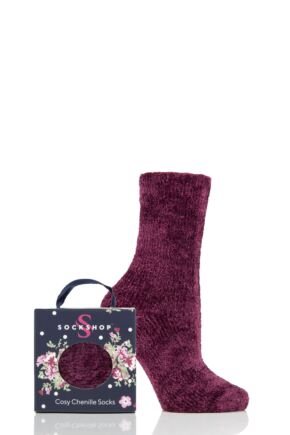 What's more comforting than a nice cup of coffee and a cosy pair of socks? This boxed gift set has both covered – the Thought Zebina Bamboo and Organic Cotton Socks and Travel Cup Set contains an eco-aware, reusable coffee cup made from PLA (a biodegradable material made from cornstarch) and bamboo, along with two pairs of Thought's signature soft, sustainable bamboo and organic cotton socks in a pretty floral pattern and a classic multicolour stripe.
Our Price £22.99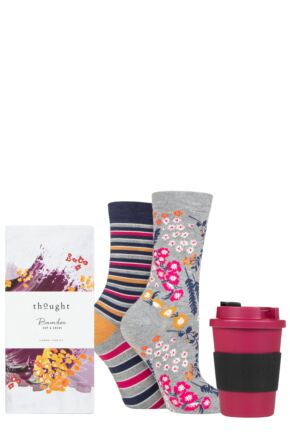 It was 50 years ago in July, the animated likenesses of the Beatles set sail across the world's cinema screens in their Yellow Submarine. A limited edition Happy Socks X The Beatles collection celebrates the movie's message and vibrant designs, and this Happy Socks Beatles 50th Anniversary Yellow Submarine LP Collectors Gift Boxed Socks set is the biggest of that collection.
Our Price £59.95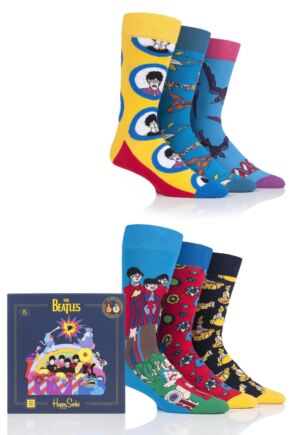 'Reel' fun for long-time fans of Mickey & friends, this Happy Socks Disney Gift Set is the retro-Disney sock set fans will go crazy for! Inside a VHS video-style box set (the two 'videos' inside have spot-vanished cassette tape-effect details you'll love) the packaging declares "it's showtime!" – and it certainly is!
Our Price £49.99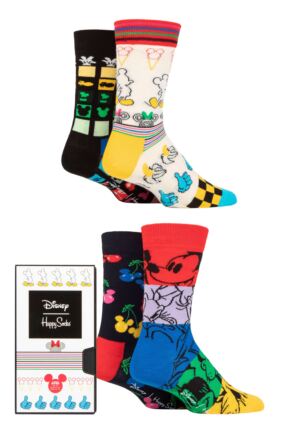 We know, it's just a box of rock n' roll socks, but we like it! This exclusively designed Happy Socks Rolling Stones Cotton Gift Boxed Socks set contains three pairs of "Tongue and Lips" socks that colourfully explore some of the many ways the iconic motif has appeared since its first use on the Sticky Fingers album.
Our Price £39.99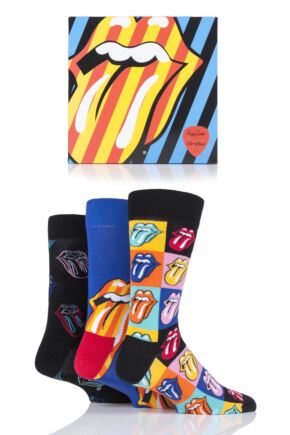 Hungry for fresh flavours in your sock drawer? Buying a gift for a foodie? Then this Moustard Lunch Box Gift Boxed Cotton Socks set will give you plenty to chew on. Each decorated box comes jam packed with Moustard's Donut socks, Avocado socks, Pizza socks and, completing the menu, Broccoli vs Fries design socks!
Our Price £29.99