---
Light weight stool with the strength of one piece molding. Stackable to save storage space. Non stick when stacked. Reinforced platform and slip resistant feet. Withstands weights of up to 200kg. Manufacturered from virgin polypropylene. H x L x W: 280 x 375 x 375mm.
Our Price £9.89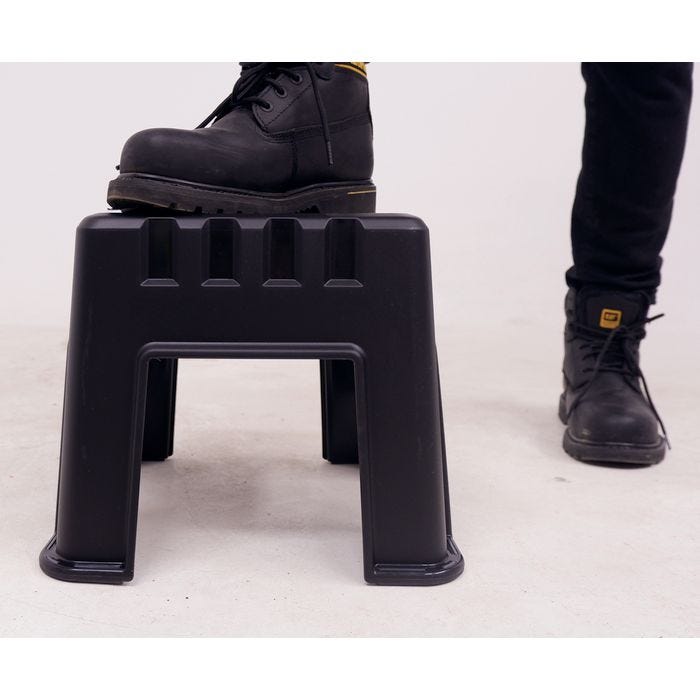 Provides flexibility when working at heights of 3 meters and below. Complete unit so no components to lose, damage or forget. Easy to move with two fitted castors with positive locking breaks. Designed for one-person assembly and operation. Can be accessed from both sides. Fully folding handrails are automatically erected at all platform height settings.
Our Price £475.00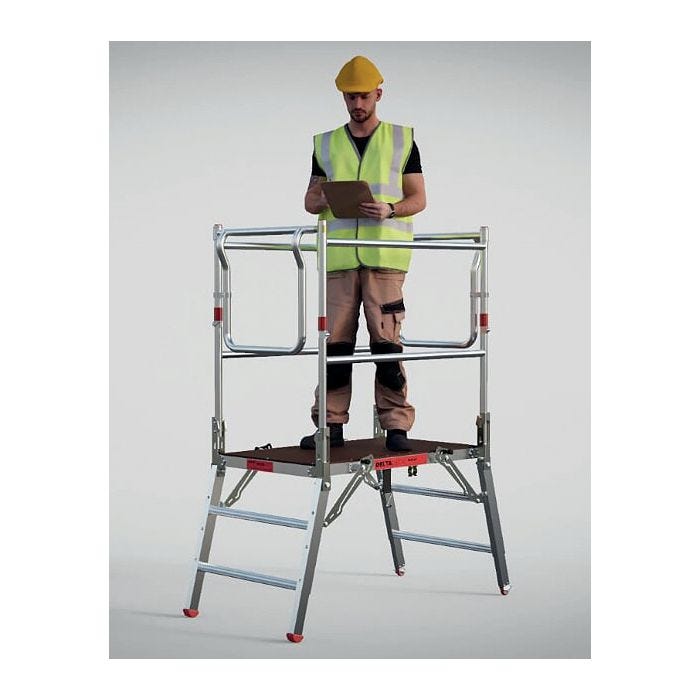 Versatile usage as a leaning or step ladder. Durable stiles of high quality extruded profile. Comfortable, anti slip wide rungs with 30mm depth. Steel hinge with locking clamp. Solid rung locks with steel inlay for height-adjustment. Stabiliser bar for stability.
Our Price £159.00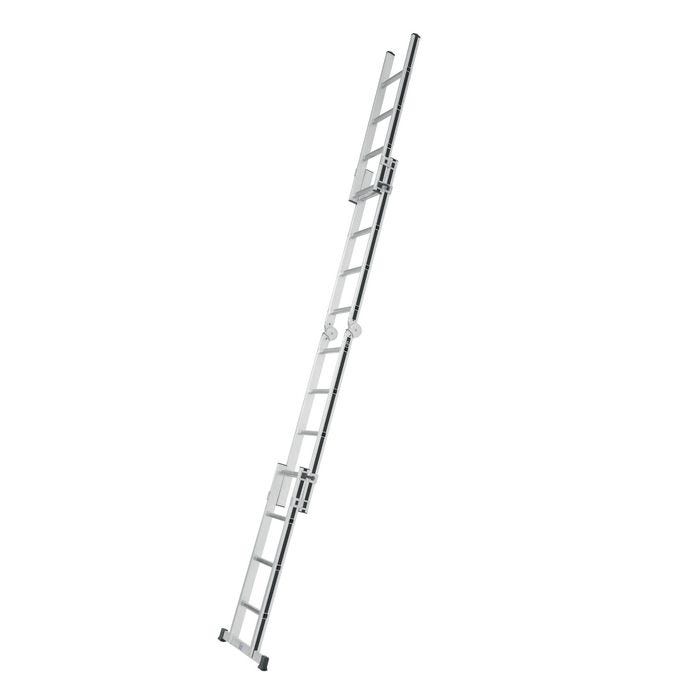 Compact base will fit into most passenger lifts and roll through standard doorways. Zero turning radius provides maximum manoeuvrability. Alarm sounds on descent and if tilted whilst extended. • Forklift pockets (630 x 130mm) for transport by forklift. Stowed length - 1350mm. Platform L x W - 880 x 750mm. Ground clearance - 63.5mm. Power source - 24V (four 6V Ah batteries) with automatic charger. For indoor use only.
Our Price From £11,955.00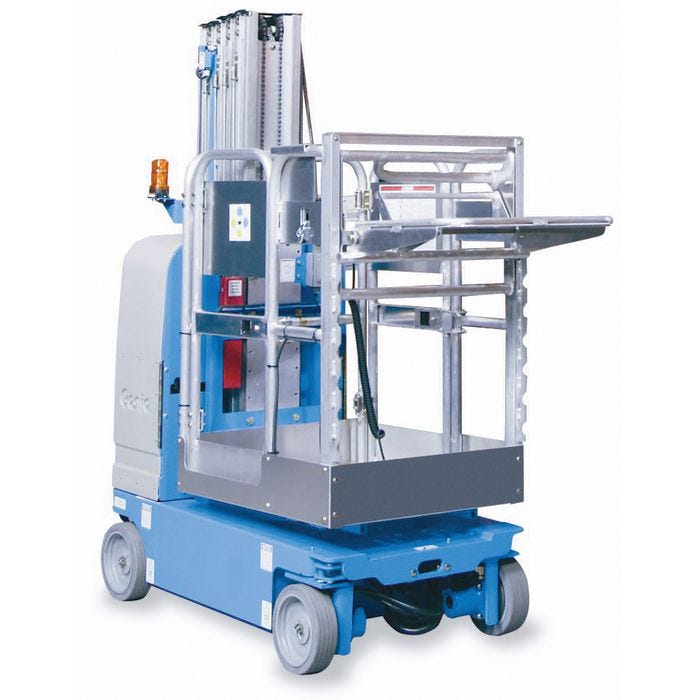 For overhead access and maintenance with safety. Complies with HSE PM28 standard. Safety mechanism locks platform behind the forklift heel. Slip-resistant floors with drainage holes. Kick plate around base - prevents tools from falling off. Anchorage for safety harness. Fork box size: 75 x 180mm. Minimum truck rating 1000kg @ 600mm centres. High visibility yellow paint finish.
Our Price £955.00 Compact and easy to carry with built-in carry handles. Telescopic function enables 3 different working heights – 50 cm / 68 cm / 88 cm. Wide steps – Ergonomic and comfortable to stand on for long periods of time. Platform and steps with friction profiles to minimise risk of slipping. Simple and safe unlocking.
Our Price £349.00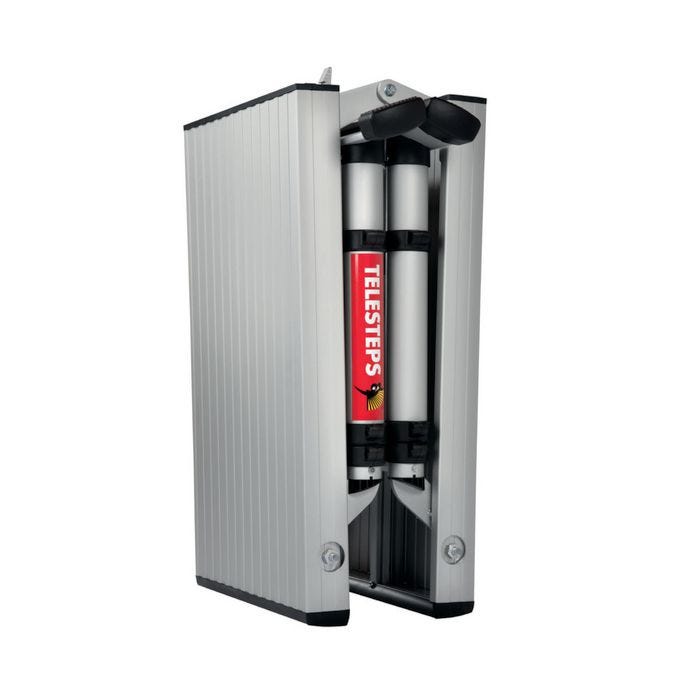 Extremely sturdy design for heavy usage applications. Speedy assembly. Legs automatically lock into place when opening/closing. Easy to manoeuvre with grab handle in centre of platform. Ladder feet are screwed in for easy replacement. Permissible load 300kg (3.0kN) distributed load. Platform size 1700mm x 500mm. 5 year guarantee.
Our Price £259.00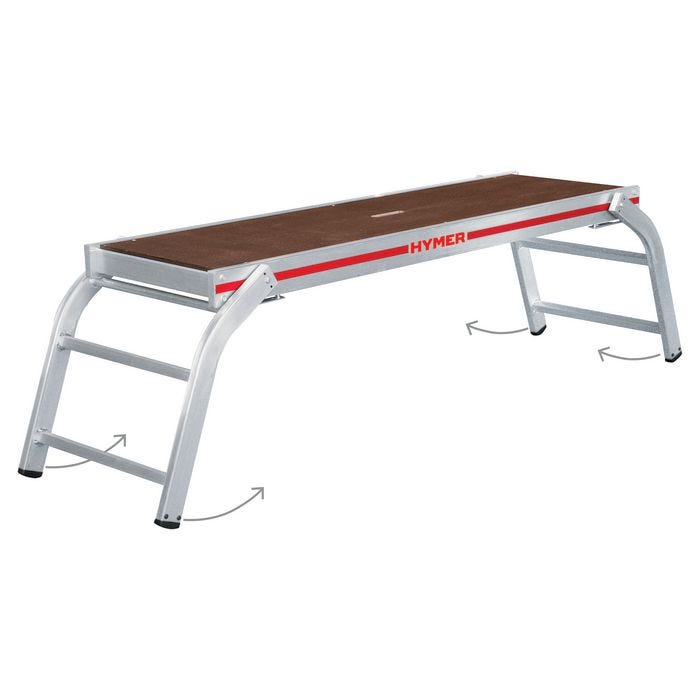 Strong, stable and durable. Large chequer plate platform, W x D: 380 x 610mm. Slip-resistant serrated treads, 89mm depth. 67º step incline. Load capacity: 150kg. Handrails and wheels available as factory fitted options. UK made.
Our Price From £90.29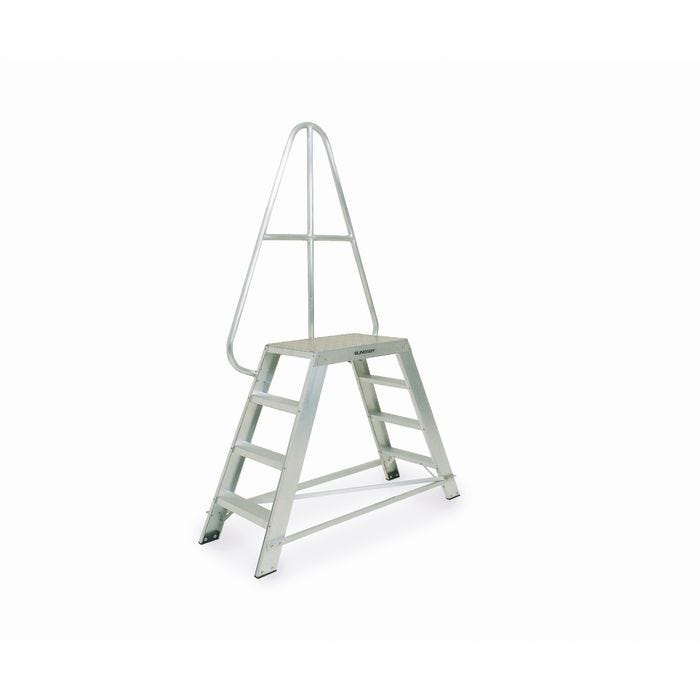 Manufactured from non-conductive, high strength fibreglass. Stiles manufactured from non-conductive fibreglass. Tread depth: 75mm. • Platform (L x W): 550 x 400mm. Work hands free in comfort from fully enclosed large platform. Secure handrails for climbing up and down. Wide steps for comfort and security. Heel-to toe foot support on wide platform.
Our Price From £551.00
Ideal for access to mezzanine floors and servicing large plant machinery. Two step options: 'standard' 54º angle for confined areas, and shallow slope' 48º angle for ease of use. Large platform W x D: 800 x 1700mm. Extra wide treads W x D: 750 x 182mm. Steel mesh treads and platform.
Our Price From £1,178.00