Kuoni Launches Exclusively on Awin!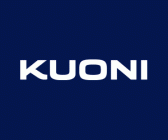 Hi !!!name!!!,

We're delighted to inform you that the Kuoni programme is now officially live on Affiliate Window. Many thanks for all your hard work switching links and moving across over the last few months. Here is a little more information from Mark at Kuoni:

We are excited to have launched into an exclusive agreement with Affiliate Window and plan to grow our affiliate programme by working far more closely with our affiliates. During our launch month we have decided to offer an increased commission of 4% on all sales during December!

Kuoni was established in 1906 and are the award winning luxury holiday company in the UK, offering over 100 destinations across a range of holiday types; beach holidays, safaris, escorted tours, honeymoons, and more.

We have decided to create a huge range of commission groups which represent our destinations allowing us to offer our affiliates seasonal and strategic increases in commission for specific countries during certain periods.

Welcome to the future of our affiliate programme, we look forward to growing current relationships, building new ones and we hope you take full advantage of our 4% commission in December!

To sign up, please visit:

If at any point you have any questions about the programme, please feel free to get in touch with the Kuoni account manager on this E-mail address:

Jenny.carrick@affiliatewindow.com

Good luck with the campaign and Merry Christmas!