Kiwi.com - TOP 20 routes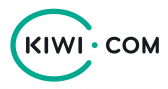 Dear partner,
are you wondering where are your readers and clients traveling to?
Have a look at our TOP selling routes for the past month and get inspired!
Feel free to promote these routes on your website too.
Bangkok - Phuket City
Bangkok - Chiang Mai
Lima - Cusco
Bogotá - Medellín
Bogotá - Cartagena
Krabi - Bangkok
Mexico City - Cancún
Bogotá - Cartagena
London - Athens
Medellín - Cartagena
Instanbul - Antalya
Paris - New York City
Prague - London
Los Angeles - Guadalajara
Cusco - Lima
Istanbul - Kayseri
London - Barcelona
Seoul - Tokyo
London - Kiev
Vienna - Palma Majorca
Do you have a question? Let us know!
We will be more than happy to provide you with more information. Write us to affiliate@kiwi.com.
Your Kiwi.com Affiliate Team
Tags: #affiliates #top20, #news, #promotion, #travel, affiliate deals, air travel, destinations, holidays, kiwi.com, kiwi.com flights, kiwicom