Kiwi.com - Lifestyle banners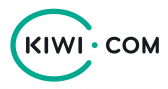 Dear affiliate partner!
Is your website full of travel tips for your visitors? Slowly but clearly, we are all looking for summer vacation. Everyone appreciates the hot deals or just the great way to find them.
Show them the best deals from Kiwi.com!
Place the newly designed banners on your website and attract your readers. Check and download all creatives that are currently available right
here
.
Do you have a question? Let us know!
Contact affiliate@kiwi.com. We will be more than happy to help you and make sure you use our affiliate tools correctly.
Your Kiwi.com Affiliate Team
@media only screen and (max-width: 480px){
table#canspamBar td{font-size:14px !important;}
table#canspamBar td a{display:block !important; margin-top:10px !important;}
}
Tags: #travel, affiliate banners, affiliate deals, banner ads, flying, holiday deals, holidays, journey, kiwi.com, kiwi.com flights, kiwicom, new banners, promotion, summer 2018, summer banners, travel affiliates, vacations