Kitbag Newsletter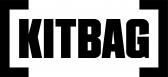 Good Afternoon,
We are now offering free printing on new Spain and Germany kits. With the Euros starting tomorrow this could be a great opportunity for your customers.
If you have any opportunities to promote this fashion range on your site then please do get in touch at affiliates@kitbag.com to discuss CPA increases and tenancy options.
Kitbag.com Promotion - 10% off with newsletter signups
As a reminder to affiliates, Kitbag.com offer 10% off for customers when they sign up to the newsletter.
If you would like to promote an offer at this key time, then please do promote this 10% off message alongside the Barcelona kit launch.
Please get in touch at affiliates@kitbag.com and ben.norton@affiliatewindow.com / kimberly.casazza@affiliatewindow.com
Many thanks,
The Kitbag Affiliate Team