KitBag: Manic Monday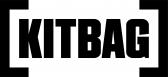 Dear Affiliate,
We're pushing another 20% offer throughout Monday. Cyber Monday performed extremely well and affiliates were a large part of that success.
20% Off For Manic Monday
Items that sell well during these 20% off sales include our official merchandise including football shirts, football boots & running shoes.
Nike White Pack
The Nike White Pack has been launched and come with more vibrant colours than ever. The updates come to the Magista, Superfly, Tiempo and Hypervenom. These boots are ideal for winter as they are meant for high visibility.
If you have any questions or suggestions be sure to get in touch.
Thanks,
Ted Parry (t.parry@kitbag.com)
Kitbag Ltd
Remember to replace !!!ID!!! with your own publisher ID.