Kitbag – Hundreds Of Items Reduced – Up to 57% Off, F1 Sale Till Monday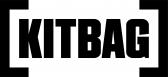 Dear Affiliates,
Hundreds Of items have been permanently reduced by up to 57% on Kitbag.com. This is a great opportunity to either add these products onto your website or update the prices.
All of the top picks below with images have had sales already and we expect to continue to sell strongly.
Chelsea Home Shirt 2013/14 – Long Sleeve - £20
You can promote last season's Chelsea Home strip in long sleeve which is selling onsite for only £20.
Spain Home Shirt 2013 - £9.99
The Spain 2013 home shirt is selling on Kitbag for only £9.99. This is currently flying off the shelves, so if you can promote in an effective way then it should sell for you too.
Newcastle United Home 2013/14 – Long Sleeve - £9.99
The Newcastle United 2013/14 top is also selling well and is another steal for £9.99.
Chelsea Core Polo – Medium Grey - £5
This Chelsea Core Polo is going for only £5 at Kitbag and is one of our top sellers in the sale. This will be a volume product so is definitely worth promoting.
Others Of Interest
BVB Training Top Kids - £12.00
Chelsea Shoe Bag - £12.00
Nike Hypervenom Phelon Soft Ground Boots - £35.99
Adidas Nitrocharge 2.0 World Cup 2014 Boots - £52.99
F1 Sale Running Till Next Week (Monday Afternoon)
The Formula 1 sale is still running until Monday afternoon. You will have access to 40% off the product line for you to promote. This includes Red Bull racing, Ferrari & Mclaren.
A few products include:
Infiniti Red Bull Racing Official Teamline T-Shirt £36.00
Scuderia Ferrari Team T-Shirt Red - £30
Mclaren 2014 Team Softshell Jacket - £72
If you have any questions be sure to get in touch.
Happy Promoting!
The Kitbag Affiliate team