Kitbag Affiliate Newsletter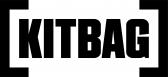 Dear Affiliate,
Free UK Express Delivery On All Orders Over £60
Christmas has almost arrived and the rush is almost over. Due to this we're trying to help customers get their last orders in but offering free UK express delivery thereby saving them £5.95.
So to make the most of this ensure you get the key messages on your site, especially for the higher order value items such as football boots or replica shirts.
Banners for use on your site will be available on affiliate window very soon.
Last Delivery Date
Write it down folks as it'll be very useful for your audience to know. Kitbag.com has a last delivery date of 23rd December @ 4pm for the United Kingdom.
Remember to replace !!!ID!!! with your own publisher ID.
If you have any questions or suggestions be sure to get in touch.
Thanks,
Ted Parry (t.parry@kitbag.com)
Kitbag Ltd