Kitbag Affiliate Newsletter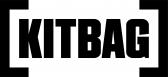 Dear Affiliate,
Please see the below offers and new releases we have:
15% Off Flash Sale 3pm to 9pm
Kitbag is running a quick flash sale and those who act quickly are going to benefit the most. We expect the newer boots and specific kits to sell the most. Categories such as Football, Rugby and Running are always popular categories during this time.
Be sure to promote this offer while you can as we always see conversion rates spike.
Remember to replace !!!ID!!! with your own publisher ID.
If you have any questions, be sure to get in touch.
Thanks,
Ted Parry (t.parry@kitbag.com)
Kitbag Ltd