Kitbag Affiliate Newsletter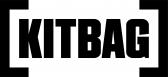 Dear Affiliate,
There are plenty of sales and promotions going on at Kitbag this week.
New Nike Silver Neymar Boots
The new silver Neymar boots have finally launched and ere expected to sell quite well with the introduction of the tease and surprise video Nike have done. The story revolving around them is that Neymar has a diamond tattoo that he got done with his sister, to pay homage to each other.
Torres, Lucas Silva and Odegaard Printing
Torres has been massively hyped up since his return, and his shirt sales broke records for Atletico Madrid. We also have Real Madrid's Lucas Silva who is 21 years old and 16 year old Magnar Odengaard will be coming in soon.
Superbowl Kickoff
The NFL Superbowl final is looming upon us and it'll be the Seattle Seahawks vs The New England Patriots on Sunday 1st February.
Be sure to checkout the ranges:
• Seattle Seahawks Range
• New England Patriots Range
Adidas & Puma Boots
It's worth noting that affiliate banners are on Affiliate Window. Feel free to place them on your website. Most are Gifs so should entice click through.
Remember to replace !!!ID!!! with your own publisher ID.
Thanks,
Ted Parry (t.parry@kitbag.com)
Kitbag Ltd