Kitbag - Affiliate Newsletter 2nd August 2013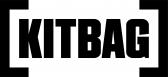 Hi
Hope you're looking forward to the weekend. Just wanted to let you know that we have launched free worldwide standard delivery on all orders! There is no minimum spend threshold on orders, and the offer is available to all customers. This is on standard delivery only. The offer will run for a limited time only.
Please set an end date of the 31st of August.
Thanks for your continued support of kitbag.com. Please let me know if you have any questions.
Cheers
Dale