Kit Bag Black Friday/ Weekend Offer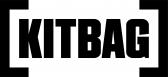 Dear Affiliate,
Black Friday & Cyber Monday are set to be 3x bigger this year than last and we're really hyped with what we're offering.
See below on what we'll be offering through Black Friday every 2 hours.
Black Friday Offers.
Every 2 hours on Friday 28th we'll be doing a separate promotion ranging from 10am to 8pm in the evening. Be sure to stay on the ball and let your users know about these offers when they arrive to get the biggest impact.
Weekend Offer: £10 Off Over £60 Spend
As soon as black Friday ends at 8pm our weekend offer will start. We'll be offering all customers £10 off any spend over £60. This is a great offer for anyone who managed to miss all of the offers for Black Friday.
If you have any questions or suggestions be sure to get in touch.
Remember to replace !!!ID!!! with your own publisher ID.
Thanks,
Ted Parry (t.parry@kitbag.com)
Kitbag Ltd