Kit Bag 15% Off Rugby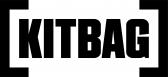 Dear Affiliate,
We are running 15% off all Rugby gear for today only & have free player printing for Friday morning.
Free Player Printing Till Friday Morning
Till Friday Morning (around 8am GMT) we'll be offering free player printing on our football shirts. This is great for any football fan who's looking at printing as it saves them over £9.95. Be sure to let your audience know.
Some top sellers for football player printing include:
• Chelsea
• Liverpool
• Manchester United
• Real Madrid
15% Off Rugby Gear
For today only on Kitbag.com we'll be running 15% off on all Rugby gear, this includes the below:
Promote Predator Incurzas
Promote Aviva Rugby Shirts
Promote Super 15's Kits
Promote England Rugby Kit
If you have any questions or suggestions be sure to get in touch.
Thanks,
Ted Parry (t.parry@kitbag.com)
Kitbag Ltd
Remember to replace !!!ID!!! with your own publisher ID.