---
Keep Your Premises Safe With ESE Direct
Help keep your Premises safe with the Site & Safety Products Available at ESE Direct.
Click here to find out more.
Contrasting colour edge strip increases visibility.
Many uses in public and domestic building access.
Folds for compact storage, clips together when folded.
Folds inwards, making it very easy to deploy and prevents the grip surface damaging clothes when carrying.
New anti-slip surface and rubber grips eliminate risks.
New lip design (714mm wide) now fits narrow doorways.
Aerolight ramps are designed and optimised for disability/mobility use.
From £182.07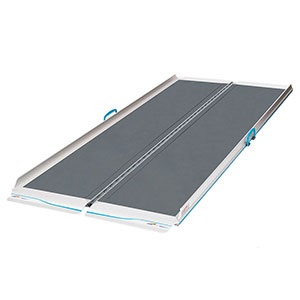 Innovative new products eliminate any requirement for the ramps to be lifted once in position.
Easy wash surface for long life and re-use.
Unique 'gripdeck' surface for incredible grip and sustained outside use.
Fixing options at top and bottom for secure location.
Contrasting colour safety edge stripes increase visibility.
Excellent for wooden door thresholds.
From £227.16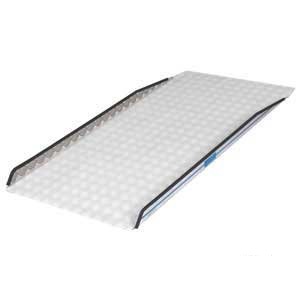 Fits door thickness form 35mm to 65mm.
Suitable for both left and right-handed doors.
Individual stainless steel buttons, designed for internal use.
Approximately 80,000 operations per battery life.
4 to 6 digit codes, allowing over a million code combinations.
Stores up to 80 codes and 10 different one time user codes.
Code free entry can be set using the keypad.
Lock can be opened using external battery points and entering managers' code should the batteries fail or override key be misplaced.
From £114.01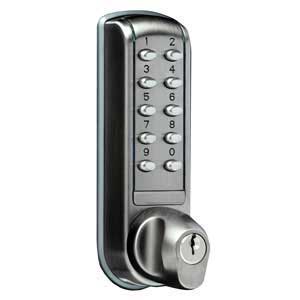 CE marked and Certified to EN1125 for general use in public areas or EN179 for use in areas occupied / used by escape route trained staff (not suitable for use by the General Public).
Surface mounted onto Single / Double doors with full instructions supplied.
Suitable for doors with a height up to 2440mm and widths up to 1220mm each.
Adjustable vertical shoot bolts act as 2 point locking / quick release mechanism.
Anti-Thrust mechanism to protect against attack.
From £123.93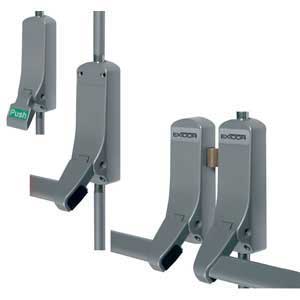 Designed by Armorgard for the safe storage of gas bottles.
Constructed using 25mm box section and 3mm wire mesh maximising the strength and life of the product.
Galvanised finish suitable for all weather conditions.
Robust, bolt-together gas cage.
Modular design allows for future customisation or expansion if required.
Comes with a hinged door and padlock facility to secure the unit.
Quick and easy to erect and the cages can be dismantled and stored away when not needed.
Cages can be bolted down to the ground.
Comes with all fixings and relevant signage.
From £372.87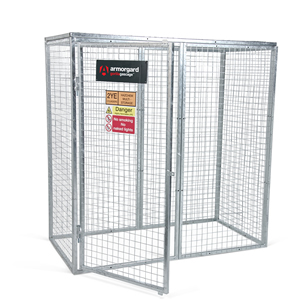 Mesh is 50mm x 50mm.
Vertical wire is 3mm thick and horizontal wire is 3.75mm.
All boxes come with a mesh roof over and 180° fully opening. double doors with a padlockable hasp locking mechanism (padlocks sold separately).
Doors open wide enough to allow forklift truck access.
Constructed from mesh panels which can be modified for different configurations.
Choice of grey powder coated steel for indoor use or hot dip galvanised steel for outdoor use.
Smaller version minibox also available.
Quick and easy to install, simply bolts together. Supplied with all necessary components for installation.
Delivery of bulky or heavy items is usually by lone driver and may require special delivery arrangements, possibly mechanical. Please call for advice.
All Maxiboxes are 2280 mm high x 2250 mm wide.
From £934.34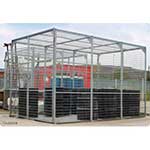 All welded steel angle with 25mm x 25mm weld mesh.
Load tested & CE certified.
Units have a padlock facility (padlock not supplied).
Ideal for the security of both hazardous & valuable materials.
Cranage Eyes for easy lifting (we recommend using a spreader when lifting).
Mobile units fitted with 4 x 100mm nylon (2 braked) castors which adds 115mm to overall height.
Hard wearing stove enamel yellow or Galvanised body with stove enamel yellow doors.
Factory fitted extra shelves available.
Alternative wire mesh security cages are available on a shorter lead time with a Powder Coated finish or Galvanised Metal finish.
Delivery of bulky or heavy items is usually by lone driver and may require special delivery arrangements, possibly mechanical. Please call for advice.
From £508.46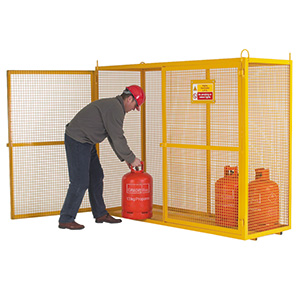 Sold Secure and Secured by Design accreditation: Our TuffBanks adhere to rigorous test standards required by the police.
Keyed alike, robust, 5-lever deadlocks with extra reinforced protection.
Unique internal anti-jemmy system prevents the lid from being forced open.
Robust construction using 2 and 3mm steel.
Multiple external anti-jemmy plates.
Hydraulic gas arm assists with the lid opening.
SlamStop system prevents the lid closing unexpectedly.
Cable pass-through for secure tool charging.
Ergonomically designed recessed handles.
Supplied with mounting kit to allow you to easily secure the TuffBank to a flat surface for increased stability and security.
Manufactured by Armorgard in the UK.
From £207.29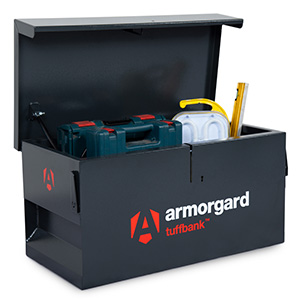 Made from 16-gauge powder coated steel that offers great durability and resists rust, scratches and general wear.
Recessed carry handles to aid stacking in tight quarters.
Two recessed locking points to protect padlocks.
Forklift and pallet truck skids with facility for bolting wheels.
Gas springs fitted to the lid to aid with opening and closing.
Can be bolted down if desired.
Set of four 125mm diameter swivel castors (two braked) available.
From £156.32