Keep Calm With Nutri Calm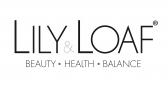 Keep Calm and enjoy a further 10% off!
July is the month where parents start to prepare for the School Summer Holidays!
The summer holidays are a time when even the most spirited of parents' enthusiasm can start to wane. Many parents start to worry about how to keep their children occupied for a whole six weeks and the impossible work/home life juggle that comes with it.
When life starts to spiral out of control reach for Nutri Calm...
The Ingredients in this yeast free formula can help us settle when life becomes too much of a challenge, and help to replenish vitamins that are often depleted in times of stress.
Nutri-Calm is specially formulated to provide plentiful levels of Vitamin C and B-Complex Vitamins, which helps maintain a healthy nervous system, along with the herb chamomile. B-complex and C vitamins are the core of all vitamin supplements which help maintain a healthy nervous system, and contribute to a reduction in tiredness and fatigue.
Although stress can come in many forms both physical and mental, our bodies respond similarly to both by flooding the bloodstream with adrenalin and depleting valuable vitamin and mineral stores. B vitamins have a reputation for being 'anti-stress vitamins' able to balance mood and calm the nervous system. B vitamins can help you become more resilient to whatever stress life sends your way. An important role of the B vitamin is the production of the neurotransmitters which are essential in aiding your ability to relax and create a positive state of mind
---
FOR YOU...
Did we mention our 8% basic CPA rate? How about our increasing commission rewards?
Our products are suited to a variety of health-related lifestyles, and appeal to a wide demographic. Everything from healthy eating to the workout regimes, and all sorts in between!
Our Average Order Value is c.£35!!
We have a full suite of banner creative available in various sizes, and a regularly updated product feed.
Please contact Rebecca Barsby on rebecca.barsby@zudirect.com for any questions regarding this offer or joining our programme.
Wishing all our Affiliates a busy month.
Tags: children, holidays, july, news, nutri calm, offer, Summer