Just Sheepskin launch on Affiliate Window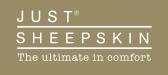 Great news! Just Sheepskin has launched its first affiliate program through Affiliate Window.
Just Sheepskin was established in 2002 with the objective of sharing the unique sense of comfort and warmth that sheepskin offers.
We are now amongst the leading brands of sheepskin footwear in the United Kingdom, offering ladies boots, mens boots, ladies slippers, mens slippers, baby booties and childrens slippers, all made using only the highest quality sheepskin.
Why join our affiliate programme?
• 7% commission rate
• 30 day cookie length
• Excellent creatives
• Average basket value £50
Launch Incentive

To celebrate the launch of our first Affiliate Programme, not only are we offering a starting commission of 10% for the first month on all sales, but the highest performing affiliate in the first month can choose a product of there choice in either slippers or boots!!
The highest performer will be judged on overall sales value.
We look forward to working with you!