Just Launched – Harper's Bazaar on The UK Edit!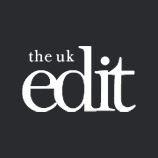 Hi Affiliates,
This week we are pleased to announce the launch of Harper's Bazaar on The UK Edit! This means the same premium brands seen in Harper's Bazaar are now available for purchase on The UK Edit. To name a few: Stella McCartney, Lulu Guinness, Rupert Sanderson, Lara Bohinc, and Penelope Chilvers. Below is a listing of some of the amazing products now available on site; enjoy!
Be sure to keep up to date with all promotions available to you through the interface.

Lara Bohinc Exclusive to Harper's Bazaar Solar Eclipse Bracelet – Neon Yellow (£470.00)
Code: N/A
*Excluded from all discount codes*
DeepLink:
http://www.awin1.com/cread.php?awinmid=5365&awinaffid=!!!id!!!&clickref=&p=http://www.theukedit.com/jewellery-clothing/women/acc/lara-bohinc-exclusive-to-harper-s-bazaar-solar-eclipse-bracelet-neon-yellow/10835982.html

Lulu Guinness Wild Cat Print Large Hug'N'Hold Clutch- Black/Stone (£175.00)
Code: N/A
DeepLink:
http://www.awin1.com/cread.php?awinmid=5365&awinaffid=!!!id!!!&clickref=&p=http://www.theukedit.com/bags-clothing/women/accessories/lulu-guinness-wild-cat-print-large-hug-n-hold-clutch-black/stone/10844997.html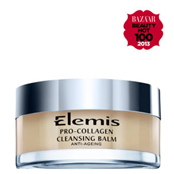 Elemis Pro-Collagen Cleansing Balm (£39.50)
Code: N/A
DeepLink:
http://www.awin1.com/cread.php?awinmid=5365&awinaffid=!!!id!!!&clickref=&p=http://www.theukedit.com/elemis-pro-collagen-cleansing-balm-100ml/10757840.html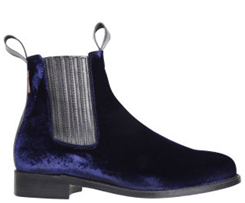 Penelope Chilvers Women's Chelsea Velvet Ankle Boots – Sapphire (£264.00)
Code: N/A
DeepLink:
http://www.awin1.com/cread.php?awinmid=5365&awinaffid=!!!id!!!&clickref=&p=http://www.theukedit.com/boots-clothing/women/footwear/penelope-chilvers-women-s-chelsea-velvet-ankle-boots-sapphire/10845051.html
If you require any further information or images please get in touch with Kyle.Rowland@thehutgroup.com or kate.brooks@affiliatewindow.com
Thanks!
The UK Edit Affiliate Team (Part of The Hut Group)
Other related programmes from The Hut Group include:
All Sole
My Bag
Coggles
and more