Just Eat- Program Updates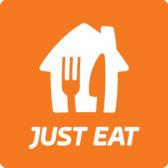 Don't Cook, Just Eat!
Just Eat is now opening its program to new affiliates! If you are interested please apply here.
JUST-EAT.co.uk is an online food ordering service with over 15,000 restaurants and 4.7 million members. It is the biggest website of its kind in the UK, and it facilitates over 1.7 million orders a month.
About Just Eat
-15,000+ of local takeaways across the UK
-200,000+ reviews to help you find the best
-Pizza, Indian, Chinese, Sushi, Thai and more
- Regular meal deals and offers to save you money
-Quick and easy ordering process
-Popular restaurants that work with us include Yo! Sushi, Papa Johns, Itsu, Bombay Bicycle and many more.
Why Promote Just Eat?
-This is a fantastic opportunity to earn 3% commission on every meal ordered through your links and banners. This is combined with other incentives that we offer.
-AOV is £15 but this can be up to £100 for groups and offices.
-Regular payments, sales are validated every 28 days
-Please do contact us as we would love to work closely with you on special discounts and offers to entice new customers and boost sales!
If you have any questions please do not hesitate to contact us on:
Jessica.bush@affiliatewindow.com