Jumping for Joy this July- 10% Off Entire Order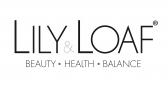 Entire order offer affiliates....
Lets enjoy this sunshine with an extra 10% off your customers entire order from the 1st July!
We are offering your customers a site wide offer this month, add the items they want to the basket then insert the offer code "ALL10" before checking out and they will receive 10% of their entire order.
Our General Nutrition products are designed to help you get the right amounts of Protein, Fibre, Antioxidants, Vitamins and Minerals, and Essential Fatty Acids to help keep you in great shape.
Very few people can claim to eat a 'well balanced diet'. Even those who do will assume that their food is nutritionally rich, without considering the lack of nutrients resulting from intensive farming practices, manufacturing methods and storage processes. Our modern lifestyle can also be very demanding, which is why so many people choose Nature's Sunshine products to supplement their diet in order to maintain optimum health.
Nature's Sunshine has built its reputation on purity, quality and efficacy, and purity testing guarantees that you always get what is listed on the label and nothing else.
Organic growers strive to offer crops free of chemical additives. But even organic material requires extensive testing.  NSP tests for foreign materials and for micro-contamination, such as salmonella and E.coli, yeast and mold as well as heavy metal contamination, pesticides, herbicides, fungicides and PCB's.
---
FOR YOU...
Did we mention our 8% basic CPA rate? How about our increasing commission rewards?
Our products are suited to a variety of health-related lifestyles, and appeal to a wide demographic. Everything from healthy eating to the workout regimes, and all sorts in between!
Our Average Order Value is c.£35!!
We have a full suite of banner creative available in various sizes, and a regularly updated product feed.
Please contact Rebecca Barsby on rebecca.barsby@zudirect.com for any questions regarding this offer or joining our programme.
Wishing all our Affiliates a busy month.
Tags: affiliate offer, july, offer