Join Now - New Caudalie Affiliate Program!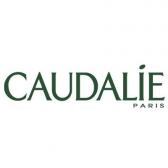 Welcome to the newly launched Caudalie UK affiliate program! As leaders in the luxury beauty sector our brand represents the very best in French-made skincare. We are looking for partnerships who can represent our natural, premium and highly effective products and help us continue the phenomenal success of our unique brand.
We are offering all bloggers/editorial content a 12% commission rate and 8% for cash-back.
Keep an eye out, we will be launching some exciting competitions and further commission opportunities ahead of our new launch in April.
Don't hesitate to get in touch if you have any specific creative requirements.
Happy promoting!
Tags: beauty, cosmetics, fashion, gifts, luxury, natural, New, skincare, women