Join The Lesara Kick-Off Affiliate Programme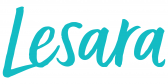 Founded in 2013, Lesara is a leading online marketplace across Europe with over 8 Million visitors per month. With more than 80.000 diverse products ranging from women's and men's fashion to home & lifestyle products, customers can discover the latest trends at the best prices. Lesara offers daily deals, and hundreds of new products are added online every week. Customers can shop for items up to 80% off with the best price guarantee including fast delivery times and easy returns. Safe and secure online shopping has never been easier!
Why Become an Affiliate?
For your first 6 months with Lesara we will be offering a special rate in the UK of 12% for new customers, and 10% for existing customers
After this we still offer an attractive commission rate of 10%
Daily updated product feeds with thousands of items
New and creative graphics & banners on a weekly basis
A very high AOV with almost no cancellations
An excellent CR that is continuing to grow
Cashback partners receive commission of 6% for new customers
Voucher partners receive commission of 4% for new customers
*This excludes electronics, where commission is 5% for new customers and 3% for existing customers
Please note that VAT and delivery charges do not qualify as commission.
Contact
For more information please visit https://www.lesara.co.uk/affiliate, additionally we can be contacted at cooperation@lesara.de.
We look forward to working together and growing together as a strong affiliate partnership
Tags: 10% cpa, Clothing, discount, fashion, Great CPA, offers, sale, womens fashion