John Lewis: 5 x £300 John Lewis Vouchers to be won!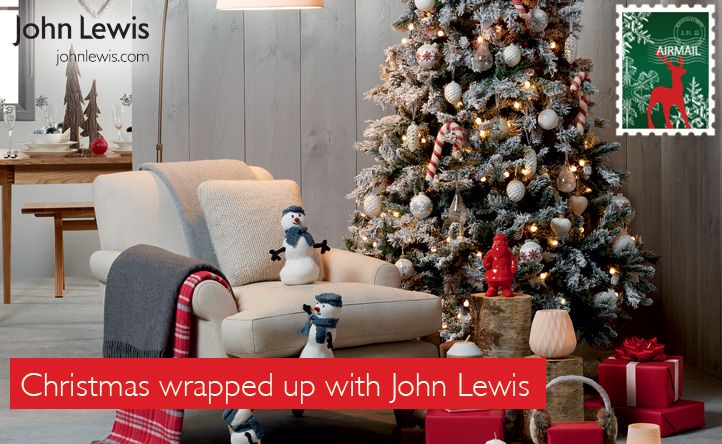 Dear Affiliates,

With the festive season almost in full swing and the early bird shoppers already browsing, John Lewis is the perfect place for Christmas this year.

John Lewis is giving a little bit more love this Christmas and wishes to send five affiliates £300 worth of John Lewis Vouchers.

To be in with a chance of winning, simply send a link to johnlewis@affiliatewindow.com by 16th December promoting all things Christmas at John Lewis.

An entry into the draw can be gained for every piece of exposure sent through on a theme associated with the Christmas section on johnlewis.com. Therefore by giving John Lewis that extra push in November and December, could result in you being a lucky winner of £300 in John Lewis vouchers to spend on your loved ones (or yourself!).

There is lots for you to be inspired by this Christmas on johnlewis.com, with Gifts They'll Love This Christmas, Christmas Decorations, Hampers, Stocking Fillers, to name a few.

What's more is that until the end of November 5 bonus entries can be gained, simply by posting around the following themes.

•  Christmas party wear

•  Prepare your home for guests

Christmas banners have been added to the account to aid your promotions!

Also, for those of you who may have missed the TV advert this year featuring Mr and Mrs Snowman, here it is: http://www.youtube.com/watch?v=0N8axp9nHNU&feature=plcp

Don't forget that, the more links you send us, the greater the chance you have of winning. Do get in touch if you have any questions and good luck!