JJB Sports – Up To 75% off Sale Now On!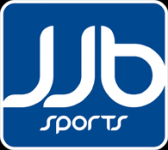 Good Morning Everyone,
JJB have just released the "Up To 75% Off Sale" which is available on 1,000's of products such as Nike, Adidas, Reebok and Umbro.
This offer is available until the 14th March 2012. If all affiliates could use the below landing page for this offer that would be great:
http://www.jjbsports.com/all/onsale/fcp-category/home
This is a great offer from JJB sports and will do really well; it would be great if all affiliates could push this as much as possible over the weekend!
As always if you have any questions then please email jjbaffiliates@latitudegroup.com
Tags: 75% off, JJB, JJB Sports, promotion