IWOOT Offers - Save on LEGO, gifts and travel...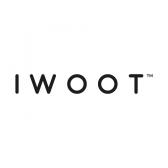 Please see below for this week's new IWOOT offer including 10% off Lego, £3 off £30, 20% off gifts and  loads more. Please get in touch if you would like any more information, or would like to get involved in any increased exposure.
Hurry! 24  HOURS ONLY!
Extra 10% off LEGO when you spend £20, PLUS  FREE DVD
Code -  LEGO24
Expires 22/03/2013
http://www.awin1.com/cread.php?awinmid=1202&awinaffid=!!!id!!!&clickref=&p=http%3A%2F%2Fwww.iwantoneofthose.com%2Foffers%2Flego.list
Spend £30 save £3
Code -  SAVE333
Expires 27/03/2013
Excludes electronics, entertainment, consoles, LEGO and photo gifts
http://www.awin1.com/cread.php?awinmid=1202&awinaffid=!!!id!!!&clickref=&p=http%3A%2F%2Fwww.iwantoneofthose.com
Extra 20% off selected gifts
Code - GIFTS20
Expires 27/03/2013
http://www.awin1.com/cread.php?awinmid=1202&awinaffid=!!!id!!!&clickref=&p=http%3A%2F%2Fwww.iwantoneofthose.com%2Foffers%2F20-off-selected-gifts.list
Extra 15% off iPad and iPhone Accessories
Code -  IPADLOVE
Expires 27/03/2013
http://www.awin1.com/cread.php?awinmid=1202&awinaffid=!!!id!!!&clickref=&p=http%3A%2F%2Fwww.iwantoneofthose.com%2Foffers%2F15-off-ipad-accessories.list
Extra 20% off mugs
Code – MUG13
Expires 23/03/2013
http://www.awin1.com/cread.php?awinmid=1202&awinaffid=!!!id!!!&clickref=&p=http%3A%2F%2Fwww.iwantoneofthose.com%2Fgifts%2Fhome-garden%2Fcups-mugs-glasses.list
Extra 20% off lights
Code - LIGHTENUP
Expires 23/03/2013
http://www.awin1.com/cread.php?awinmid=1202&awinaffid=!!!id!!!&clickref=&p=http%3A%2F%2Fwww.iwantoneofthose.com%2Fgifts%2Fhome-garden%2Flighting.list

Extra 10% off travel gadgets
Traveling during the Easter break? Get prepared! Gadgets start from £6.99
Code - TRIP
Expires 02/04/2013
http://www.awin1.com/cread.php?awinmid=1202&awinaffid=!!!id!!!&clickref=&p=http%3A%2F%2Fwww.iwantoneofthose.com%2Fgifts%2Fgadgets%2Ftravel-essentials.list
iPad PRICE DROP! Only £298.99 - SAVE 25%
Limited time only
http://www.awin1.com/cread.php?awinmid=1202&awinaffid=!!!id!!!&clickref=&p=http%3A%2F%2Fwww.iwantoneofthose.com%2Fipads%2Fapple-ipad-2-16gb-wi-fi-black%2F10465633.html
10 chances to WIN Gadget Show Live tickets
FREE entry
http://www.awin1.com/cread.php?awinmid=1202&awinaffid=!!!id!!!&clickref=&p=https%3A%2F%2Fwww.iwantoneofthose.com%2Fiwoot%2Fcompetition.secure%3Fcomp%3Dgadget
Naomi Rose
Affiliate and Partnerships Manager
The Hut Group
Email: Naomi.Rose@thehutgroup.com