IWOOT - 20% off continues, weekly prizewinner, new codes!
Hello,
How are you doing this week?
Affiliate of the Week
We are bringing back affiliate of the week so if you do really well or can send us great examples of exposure then you could either win a £25 voucher or a 3% commission increase for an entire week! Our affiliate of the week is…
Dealabs!
For promotion of some great sale and daily deal bargains!
Please see below for some of our offers of the week
________________________________________
Sadly, the IWOOT sale has now ended, but to make up for this we are extending our 20% off code until Friday! This means that there are still loads of great bargains to find on site and now you can treat yourself to some of our gorgeous new homeware, gifts or toys for less. This is a brilliant way to fight the winter blues and enjoy the great new offers on site.
Why not make the most of our 10% off experience day code and fulfil that new year's resolution but doing something exciting and new? Or start your new health regime with a trip to the spa. It is also never too early to start valentines shopping so please make the most of our 10% off valentines gifts!
Please get in contact (Madeleine.Leaf@thehutgroup.com) to book in Q1 exposure, I am happy to discuss exclusive codes, commission increases and competitions.
Our 20% off code has been extended until Friday!
20% off IWOOT
Code: 20IW
17/01/14
Excludes LEGO, entertainment, consoles, electricals and photo gifts
http://www.awin1.com/cread.php?awinmid=1202&awinaffid=!!!id!!!&clickref=&p=http%3A%2F%2Fwww.iwantoneofthose.com
www.iwantoneofthose.com

15% off Winter Warmers
Code: WARMUP
http://www.awin1.com/cread.php?awinmid=1202&awinaffid=!!!id!!!&clickref=&p=http%3A%2F%2Fwww.iwantoneofthose.com%2Foffers%2Fwinter-warmer.list
18/01/14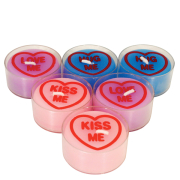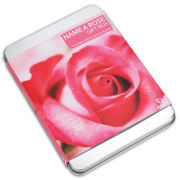 10% off Valentines Gifts
Code: VAL14
http://www.awin1.com/cread.php?awinmid=1202&awinaffid=!!!id!!!&clickref=&p=http%3A%2F%2Fwww.iwantoneofthose.com%2Foffers%2Fvalentines-gifts.list
31/01/14

10% off all Experience Days
Code: JANFUN
http://www.awin1.com/cread.php?awinmid=1202&awinaffid=!!!id!!!&clickref=&p=http%3A%2F%2Fwww.iwantoneofthose.com%2Fexperience-days.list
17/01/14

10% off Wall Art
Code: MURAL10
http://www.awin1.com/cread.php?awinmid=1202&awinaffid=!!!id!!!&clickref=&p=http%3A%2F%2Fwww.iwantoneofthose.com%2Fhome-garden%2Fwall-art.list
31/01/14

10% off Lighting
Code: LIGHTS10
http://www.awin1.com/cread.php?awinmid=1202&awinaffid=!!!id!!!&clickref=&p=http%3A%2F%2Fwww.iwantoneofthose.com%2Fhome-garden%2Flighting.list
31/01/14

Extra 10% off Gifts for Him
Code: FORHIM
http://www.awin1.com/cread.php?awinmid=1202&awinaffid=!!!id!!!&clickref=&p=http%3A%2F%2Fwww.iwantoneofthose.com%2Fgifts%2Fgifts-for-him.list
01/03/14

Extra 10% off Gifts for Her
Code: 10FORHER
http://www.awin1.com/cread.php?awinmid=1202&awinaffid=!!!id!!!&clickref=&p=http%3A%2F%2Fwww.iwantoneofthose.com%2Fgifts%2Fgifts-for-her.list
01/03/14
FREE Next Day Delivery on orders over £40
Code: NDD40
http://www.awin1.com/cread.php?awinmid=1202&awinaffid=!!!id!!!&clickref=&p=http%3A%2F%2Fwww.iwantoneofthose.com
31/01/14
FREE international delivery over £10
http://www.awin1.com/cread.php?awinmid=1202&awinaffid=!!!id!!!&clickref=&p=http%3A%2F%2Fwww.iwantoneofthose.com
www.iwantoneofthose.com
*Usual exclusions apply: LEGO, electronics, entertainment, consoles and photo gifts*
Please take the time to take our affiliate survey for the chance to win some vouchers!
It won't take long and is a great chance to give us some feedback.
https://www.surveymonkey.com/s/HK7L8K9
The IWOOT Affiliate Team (Part of The Hut Group)
Thehutgroup@affiliatewindow.com
Other related programmes from The Hut Group include:
Zavvi
The Hut and more