It's Here!! On-One Codeine Launch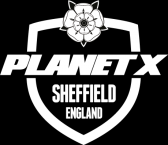 Great news!
We've just launched our latest full suspension mountain bike, the Codeine 27.5"
 This bike has been widely and eagerly anticipated by many in the mountain biking community.
There are two specs starting at £1999.99.
2.5% commission on all On-One, Planet X, Titus, Holdsworth, Viner bikes. 
Graphics are attached.
Tags: 27.5, 650b, Biking, Codeine, cycling, Moutnain Biking, MTB, On-One, Planet X