Invite to be an affiliate of TRIBE Natural Sports Nutrition - Launch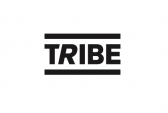 Dear Affiliates,
We are very excited to be launching our new affiliate programme for TRIBE - one of the UK's fastest-growing natural sports nutrition brands with it's own athletic community of over 30,000 members. The brand has recently been profiled in the Daily Mail, Evening Standard and Daily Express.
TRIBE was founded in 2015, following a 1000 mile run across eastern Europe by Founders Guy, Rob & Tom and 250 others in order to raise £250,000 to fight human trafficking. TRIBE now has a range of 25+ 100% natural products, including protein recovery bars, quick release energy bars, slow release energy bars and protein shakes, which it sells by subscription and e-commerce.
TRIBE are growing fast, following our recent successful Crowdfunding campaign (where we fundraised more than £1 million in first 24 hours) and TRIBE Run For Love II - a 2000km duathlon from Sarajevo to London with 200 members of our community to fight human trafficking.
There is no better time to get involved and join us on this exciting journey!
Benefits of joining us:
- Commission: £5
- Regular updates to our affiliates
- Reactive and engaged account manager to assist with any queries
- Exclusive affiliate promotions and flexibility in activity
- Brand specific banners can be available upon request
If you have any questions at all about joining us please feel to get in touch with ria@wearetribe.co