Introducing Delicious Organic Dried Fruit Snacks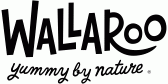 Hi,
Thanks for signing up to the Wallaroo program. Wallaroo serve up delicious, organic healthy dried fruit snacks.
Using sustainable and 100% organic fruit and an ancient driving process to capture the flavour their dried fruit snacks really are delicious. You can find out more at the about us page
They come in packs of coconut, pineapple and mango and can be bought in bulk or as small taster pack. Plus customers can get 10% off their first oder
ANEW10 - Get 10% off your first order
Valid until June 30th
T&C's. New customers only. Can not be used in conjunction with any other code.
Customers also get Free UK Shipping on Orders over £20
Commission is as healthy as the snacks at 10% and AOV is over £20. If you have any opportunities to give Wallaoor a push then get in touch.
Thanks
Chris & The Wallaroo Team
chris@clockworkaffiliates.com
Tags: dried fruit, food, organic snacks, snacks