Intrepid Travel - New Year, New Challenges! 15% off Selected Trips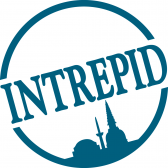 It's the start of 2014 and that means it's time to hit the reset button and do something that's outside your comfort zone. And we've got the perfect range of challenges to get you engaging your senses, expanding your mind, testing your body and boosting your adventurous side.
Intrepid Travel is offering 15% OFF selected trips! So set yourself some goals, take a look at what's on offer and choose your challenge!
---
15% OFF Selected Challenge Trips
Challenge your adventurous side
Turn your back on your current paved path and hightail it along the road of adventure. Trips include:
Challenge your senses
Is your world feeling a bit beige right now? Then get yourself a little sensory overload. Trips include:
Challenge your body
Celebrate the ache and stretch those muscles on a fully immersive adventure. Trips include:
Challenge your mind
Pour some oil on that rusty thinking and see the world in a whole new light. Trips include:
---
Sale Conditions
Conditions of this offer are as follows:
OFFER - 15% OFF Selected Challenge Trips
Must book before - 28th February 2014
Travel Validity - before 30th April 2014
Promo Code 10% off Per Person - 10916
For more details of this fantastic promotion, please visit the website or visit the URL below to view a sample of what is on offer:
URL:
http://www.intrepidtravel.com/new-year-sale

Deeplink:
http://www.awin1.com/cread.php?awinmid=2651&awinaffid=!!!id!!!&clickref=&p=http%3A%2F%2Fwww.
intrepidtravel.com%2Fnew-year-sale%3Futm_campaign%3DINT801000047%26utm_medium%3Daffiliate%2
6utm_source%3DAffiliate%2520Window%26utm_content%3DAW
---
Promote the Intrepid Travel Affiliate Program Today…
The Intrepid Travel affiliate program is managed by Will Ferguson @ Silverbean online marketing agency. Click here to sign up!
Please do not hesitate to contact me if you have any questions or opportunities you would like to discuss.
Kind Regards,
Will Ferguson
Senior Affiliate Marketing Consultant
will.ferguson@silverbean.com
http://www.sbnaffiliates.co.uk
http://www.facebook.com/sbnaffiliates
http://twitter.com/sbnaffiliates
Tags: adventure, holiday, travel, voucher code