International Shipping at Hobbycraft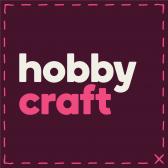 Hi,
Great news! Hobbycraft now offers international shipping with their products. Now customers from all around the world can shop at Hobbycraft.
There are 3 zones of shipment in Europe (1,2 and 3) as well as international shipping to USA, Canada, Australia/New Zealand and the rest if the world. See details of shipping cost below. This is a really exciting opportunity for publishers to promote internationally in place where publishers have a great presence. If you have any information's on international affiliates we'd be interested to working with the and getting Hobbycraft live on their site.
Delivery Option

Offer in local Currency

 

Europe Zone 1 (Ireland)

 

Standard - Zone 1

€4

5-7 Days

Standard  - Zone 1 over €65 (£50)

€0

5-7 Days

 FREE

Express

€13.50

2-4 Days

Europe Zone 2 (Belgium, Denmark, France, Germany, Luxembourg, Netherlands, Poland, Spain)

Standard - Zone 2

€6

5-7 Days

Standard  - Zone 2 over €65 (£50)

€0

5-7 Days

 FREE

Express

€17.50

2-4 Days

Europe Zone 3*

Standard - Zone 3 (5-7 Days)

€17.50

5-7 Days

Standard  - Zone 3 over E65 (£50)

€12.50

5-7 Days

Express

€23

2-4 Days

USA

Standard

$12

8-11 Days

Express

$26

2-3 Days

Canada

Standard

CAD$25

5-7 Days

Express

CAD $35

3-4 Days

Australia/New Zealand

Standard Small Parcel (under 1.2kg)

AUS $10 / NZ$12

Express small Parcel (over 1.2kg)

AUS $28 / NZ$30

Standard

AUS $50 / NZ$55

Express

Varies by weight

Rest of world

Standard

£    25.00

 In local currency

Russia

Varies by weight
 If you have any questions, feel free to contact us
 Thanks,
Chris and the Hobbycraft Team
chris@clockworkaffiliates.com
Tags: craft, international shipping